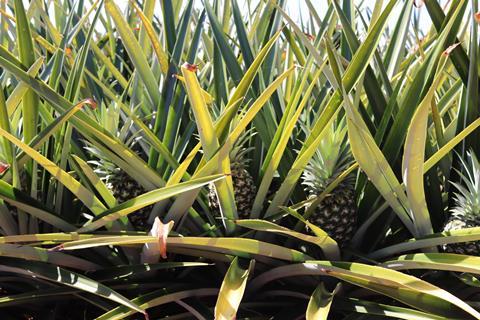 Australian consumers will have the opportunity to purchase Taiwan-grown pineapples as soon as May this year, after the two country's agricultural departments reached an agreement following almost five years of negotiations.
As reported in Focus Taiwan, three pineapple farms in the country's Pingtung County have already registered to export their produce to Australia, with Taiwan's council of agriculture chipping in by contacting Australian distributors.
Exports from Taiwan are anticipated to begin in late May and will be subject to strict requirements.
This includes the fruit being grown and packed at registered facilities, growers using traceability technology through all stages of the supply chain and the fruit meeting standards for pesticide residue limits.
The crown, stem and leaves must be removed prior to shipping and all fruit will have to be fumigated with methyl bromide for two hours to eliminate pests.
Taiwan becomes the sixth country to gain export approval for pineapples into Australia, joining Malaysia, the Philippines, Thailand, Sri Lanka and the Solomona Islands.
The country produces up to 430,000 tonnes of pineapples every year, and in 2019 exported 50,000 tonnes (worth US$60m) to countries including Canada, Japan, South Korea, China, the Netherlands and Russia.