New Zealand-headquartered company launches student grant named after its founder
T&G Global will award a NZ$10,000 student grant named in honour of its founder Edward Turner.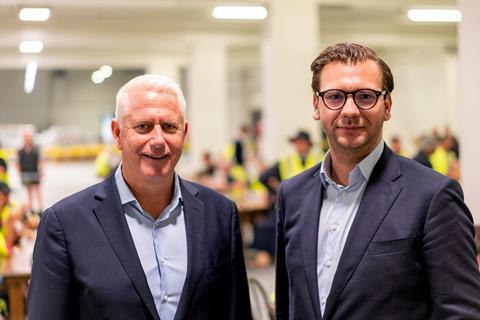 The grant will enable post-graduate tertiary students with a passion for horticulture to take the next step in their education – whether it's undertaking a research project or extended study, such as an Honours or Masters degree.
"The Edward Turner Horticulture Futures Grant has been designed to support and celebrate the next generation of New Zealand's bright thinkers who will take our industry forward," said Gareth Edgecombe, chief executive of T&G Global.
"In looking to the future, we also wanted to acknowledge our past, particularly the vision of Edward Turner and the efforts of generations of growers and employees who've made T&G what it is today. We're delighted to honour that through the naming of the grant after our founder."
T&G Global has launched the grant as part of its 125th anniversary celebrations. Reflecting on the milestone, Edgecombe commented on the innovative thinking and drive that has contributed to T&G's success through generations.
"Our business started with humble beginnings as a family-run Auckland-based fruit auction and importing business, growing and evolving into a global business that today employs more than 2,000 people across 13 countries, with customers in more than 60 countries," Edgecombe explained.
"Our success is a real credit to Edward Turner and generations of family members, growers and employees, as well as our network of international partners who share our vision, including our majority shareholder BayWa Global Produce."
Turners and Growers was founded in 1897 and changed its name to T&G Global in late 2014.
Applications for the NZ$10,000 cash grant open in February 2023.