New Zealand-based company continues to assess crop and facilities following Cyclone Gabrielle
T&G Global has assured customers it will have a crop of premium New Zealand apples to harvest this season.
The leading fresh produce company was on high alert after Cyclone Gabrielle hit the country in mid-February.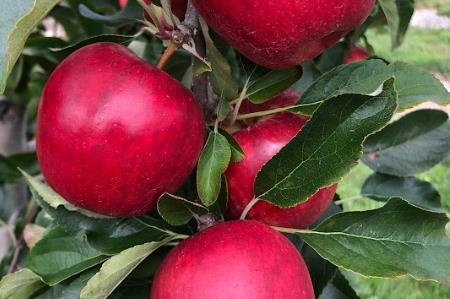 "While some of T&G's orchards in the Hawke's Bay were flooded, others were untouched, and we have a crop of premium fruit to harvest this season," said Craig Betty, director operations at T&G Global.
T&G began its harvest prior to the cyclone, picking and packing 60,000 TCEs of Poppi apples before the deluge. Five days after the cyclone passed through, it resumed its harvest, picking new-season Royal Gala.
Once power was restored, the company's Hawke's Bay post-harvest facility resumed operations, receiving fruit from T&G orchards and its partner growers.
Betty said T&G and its partner growers were on track to begin picking the premium Jazz and Envy varieties in March and April respectively.
"We continue to assess our facilities to understand the full impact of the cyclone, as does the wider apples and pear sector to understand the size of the total national crop," Betty explained, adding that production on New Zealand's South Island was unaffected.
"The cyclone largely bypassed the South Island and we will soon start to harvest the great-looking South Island crop of Jazz and Envy."
Betty said T&G's thoughts were with cyclone-hit communities.
"T&G's immediate priority was the safety and welfare of our people, seasonal team members, partner growers and the community," Betty explained. "Our hearts and thoughts go out to everyone affected by the cyclone."