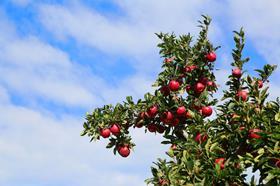 An "outstanding year" from T&G Global's apple business has propelled the group to a strong financial performance over the 12 months to 31 December 2020 (FY20).
The New Zealand-headquartered company posted an operating profit of NZ$32.4m (US$23.4) in FY20, up from NZ$16.5m a year prior. Revenue came in NZ$1.4bn (up from NZ$1.2bn in FY19), while net profit (after tax) climbed to NZ$16.6m, up from NZ$6.6m in FY19.
"It's been a year of extraordinary challenges,with the Covid-19 pandemic creating uncertainty and volatilityaround the world," said T&G chief executive Gareth Edgecombe.
"International lockdowns and changes to operating procedures affected the day-to-day running of our business … Despite this, our team showed a huge amount of resilience and adaptability, uniting under difficult and uncertain circumstances. The result is testament to their hard work."
Apples lead the way
T&G's apples business had an outstanding year, improving its operating profit by 56 per cent, from NZ$33.5m in FY19 to NZ$52.1m in FY20.
The group's investment in developing premium market segments for its Envy apples proved successful, with 1.9m TCEs of New Zealand-grown Envy sold in FY20, up 23 per cent year-on-year.
"A sustained focus on harnessing the best genetics, building premium brands, delivering strong sales momentum in Asia and continually optimising its supply chain, all contributed to the strong result," according to a release from T&G.
It was a more challenging season for T&G's other flagship branded apple variety Jazz.
"While Jazz is a more established brand than Envy, in some markets there has been underinvestment," according to T&G's FY20 annual report. "This became very clear in 2020 when, as Covid-19 hit, American consumers shifted towards buying more commodity apples.
"With a lot of competing varieties in the market – as well as stock left over from the previous season – Jazz was adversely impacted, with lower than planned sales.
"To strengthen the brand, this year we've developed a more differentiated positioning for Jazz and refined the brand's look and feel. This was based on extensive market research in all key markets. We look forward to rolling it out from the first quarter of 2021, starting with the USA."
On the home front
Meanwhile, the acquisition and integration of Freshmax New Zealand's fresh produce division in April 2020 saw the creation of T&G Fresh, a new leading force in the New Zealand domestic market.
"The strengths and cultures of both businesses combining to deliver a revenue increase of NZ$75m, to NZ$357.7m in 2020," according to the release from T&G. "The company is committed to playing a leadership role in creating a strong, sustainable, customer-led sector in Aotearoa (New Zealand)."
To help fund further growth initiatives, including investment back into the T&G business, the company closed the year out with the sale and leaseback of its Nayland Road post-harvest facility in Nelson for NZ$50.5m
The value of T&G's net assets rose to NZ$520m in FY20, up from NZ$474m in FY19.
"In the context of so much uncertainty, and the impact of various one-off and climate-related factors, it is very pleasing to see a substantial improvement in T&G's underlying financial performance," said Klaus Josef Lutz, chairman of T&G.
"It shows the business has the resilience, systems, strategy and people to be able to respond to challenges, and that we are well positioned to build on this solid momentum in 2021."