A memorandum of agreement has been signed to build a pre-export inspection centre for agricultural products in Bangkok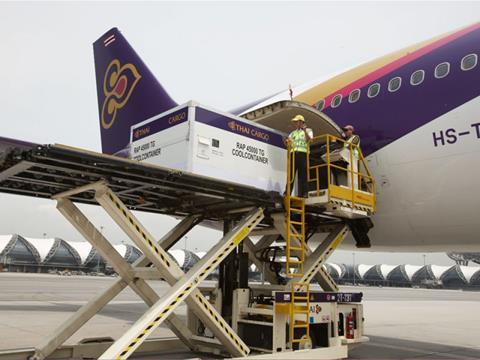 The Thai government has signed a memorandum of agreement (MOA) to establish a pre-export inspection centre for farm products at Bangkok Suvarnabhumi Airport.
According to a report from the Pattaya Mail, the MOA was signed by the ministries of transport and agriculture as part of efforts to expand agricultural exports by 20 per cent.
Deputy agriculture minister Mananya Thaiset said the facility at Suvarnabhumi will benefit exporters of vegetables, fruit, and fresh flowers.
Transport minister Saksayam Chidchob said the government recognised the importance of quality control for Thai agricultural exports and if the country was to meet its growth target of 20 per cent, Thai produce must meet international standards.
This facility would reduce rejections of Thai produce at destination countries and the amount of substandard goods.
Chidchob said Airports of Thailand will prepare the site and equipment required for the inspection centre and the agriculture ministry, via its Department of Agriculture, will inspect the goods and issue the relevant certificates.