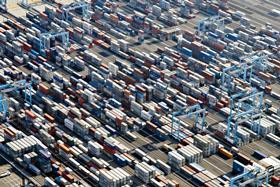 Eleven of the 12 nations negotiating the Trans-Pacific Partnership (TPP) agreement have recommitted to the multi-national trade deal.
Despite US president Donald Trump signing an executive order to withdraw from the TPP in January, Ministers and vice ministers from Australia, Brunei Darussalam, Canada, Chile, Japan, Mexico, New Zealand, Malaysia, Peru, Singapore and Vietnam met on 21 May to assess options to bring the TPP agreement into force.
In a joint statement released by the remaining 11 member-nations, the ministers said they had a vision for the TPP to expand to include other nations.
"These efforts would address our concern about protectionism, contribute to maintaining open markets, strengthening the rules-based international trading system, increasing world trade, and raising living standards," the statement said.
New Zealand trade minister Todd McClay said the outcome of the meeting was better that he had hoped for.
"It demonstrates a commitment from all 11 countries to implement the agreement which is extremely valuable for New Zealand and sets a clear path to a meeting of leaders in November of this year," McClay said. "TPP is a high-quality set of rules for the Asia-Pacific which will increase market access for our exporters and benefits our wider economy."
The next step will see senior officials meet in Japan later this year to discuss how to bring what is now called 'TPP11' into force, with the 11 TPP nations to then meet at the APEC Economic Leaders Meeting on 10-11 November in Vietnam.