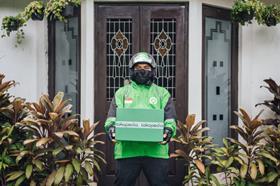 Tokopedia, consumers and small businesses have benefited from the Indonesian e-commerce company's decision to add traditional markets to its online grocery service.
According to a report from the Jakarta Post, by digitising traditional markets, Tokopedia has been able to capitalise on the online shopping trend accelerated by the Covid-19 pandemic. This has been supported by a second "hyperlocal initiative" which makes location-based store recommendations.
Combined they have pushed Tokopedia's transactions up in the second quarter of this year compared with the same period of 2020.
Emmiryzan, Tokopedia's head of public policy and government relations, said the company has collaborated with Indonesian authorities to incorporate the traditional markets since April 2020.
"We want to increase traditional markets' competitiveness," Emmiryzan said. "Digitalisation can help them adapt, especially during the pandemic."
Consumers are able to order groceries from these markets through the Tokopedia and have them delivered within two hours. TokoMart, the company's online grocery service has also been expanded to more regions of Indonesia through 2021, it uses geolocation to connect users to their closest grocery store.
These include the likes of Matahari Putra Prima (MPPA), which with 95 virtual stores as of June 2021, is the largest food retailer on the platform.
"MPPA will add more stores throughout 2021 to make this collaboration a strong O2O (offline-to-online) partnership after the recent mega-merger between Tokopedia and Gojek," said MPPA corporate secretary and public relations director Danny Kojongian.