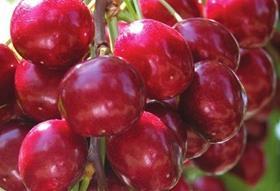 The US and Japan have agreed a new trade deal that will provide US producers and agribusinesses with market access for their agricultural products to Japan's 127m consumers.
US secretary of agriculture, Sonny Perdue, said the deal would be beneficial for producers across the country.
"This agreement between the United States and Japan is a better deal for the entire US economy, but is a particularly big win for our farmers and ranchers," said Perdue.
When implemented, the agreement will enable US producers to compete more effectively with countries that currently have preferential tariffs in the Japanese market.
In order to enhance market access, Japan has committed to a number of actions including eliminating tariffs, enacting meaningful tariff reductions and allowing a specific quantity of imports at a low duty.
In 2018, Japan imported US$14.1bn worth of food and agricultural products from the US, of which US$5.2bn were duty-free.
The first stage of this agreement will see Japan eliminate or reduce tariffs on an additional US$7.2bn US products.
Produce including blueberries, cranberries, sweetcorn, broccoli and prunes will have the current trade tariff eliminated immediately, while fresh cherries and oranges are included in a group of US products that will benefit from staged tariff elimination.