A bi-partisan letter from Washington State representatives urges the US government to help remove tariffs on apple exports to India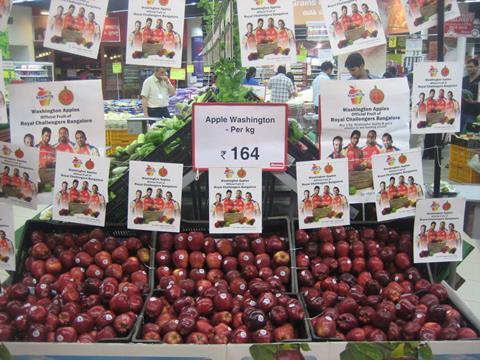 Washington State lawmakers have come together to encourage the US government to act on retaliatory tariffs affecting apple exports to India.
All elected representatives from Washington State have signed a bi-partisan letter to US trade representative Katherine Tai and commerce secretary Gina Raimondo to request help to remove the tariffs in the lead-up to a Trade Policy Forum (TPF) held with India.
In the letter, the members point out that the tree fruit industry has suffered significant losses due to the tariffs imposed by India's retaliation.
Prior to the implementation of these tariffs, India was Washington's number two apple export market, valued at US$120m annually. Last season, growers exported barely US$3m.
The members also mention in the letter that the tariffs come at an already difficult time for farmers and growers in Washington State, with costs rising and multi-generation farms going out of business.
"The TPF provides a unique opportunity for the U.S. Trade Representative and the Government of India to discuss retaliatory tariffs that are hurting tree fruit growers in the Pacific Northwest and nationally. It is important to use this forum to work towards a solution that will allow the tree fruit industry to remain viable and continue to produce tree fruit domestically," said the letter.
"The damage inflicted by the retaliatory tariffs on tree fruit growers, their employees, and communities is clear and a solution is long overdue. On behalf of the many stakeholders throughout our region, we appreciate your attention to this matter. Following the TPF, we request that you meet with members of the Pacific Northwest tree fruit industry to discuss the next steps to remove the retaliatory tariffs."