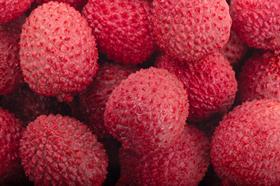 Vietnamese lychee and banana have been promoted to Japanese consumers during a week-long festival held by retailer Aeon.
According to a report from the Vietnam News Agency, during Aeon's Vietnamese Goods Week, products including Vietnamese fruit were displayed at 350 stores and supermarketsacross the country.
Aeon imported 30 tonnes of lychee from Vietnam's northern provinces of Bac Giang and Hai Duong to serve the event.
Vu Hong Nam, Vietnamese ambassador to Japan, said this was the second year Vietnamese lychee was available in Japan and it was gaining popularity.
Given Japan's stringent import and food safety requirements, Nam said gaining a foothold in Japan would help Vietnamese farmers improve their production, processing and preservation methods, while promoting the prestige of the fruit globally.
Nam added that Vietnam hoped to gain access to Japan for more fruit in the near future including longan.