Small and medium fruit and vegetable exporters to receive support from new Oxfam and Vietnam Chamber of Trade and Industry project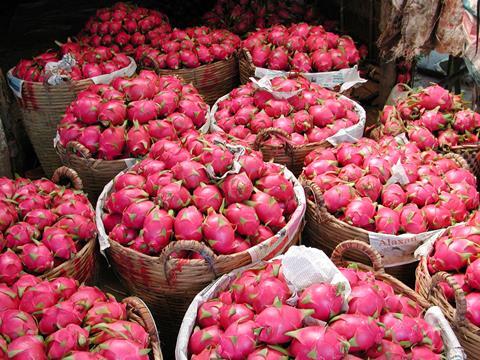 Oxfam and the Vietnam Chamber of Trade and Industry have launched a new project aimed at helping small and medium fresh produce exporters target Europe.
According to a report from SGGP, the SFV-Export project will provide intensive technical assistance to help small and medium enterprises (SMEs) in the spice, fruit and vegetable sub-sectors.
It will help these businesses achieve EU market standards such as IFS, BRC, and Fairtrade, as well as to increase export revenue to Europe. The project is 80 per cent funeded by the EU and will run from 2022 to 2023
Hoang Quang Phong, vice chairman of VCCI, said European markets held a significant amount of untapped potential.
"Currently, there is a clear shift in the proportion of Vietnamese fruit and vegetable products, with exports to Europe and America increasing and exports to Asia decreasing," said Hoang.
"Consumer demand for novel tropical fruits and vegetables in the EU has increased sharply. Specifically, fresh fruit and vegetable products increased by about 20-25 per cent, and processed products rose by more than 30 per cent."