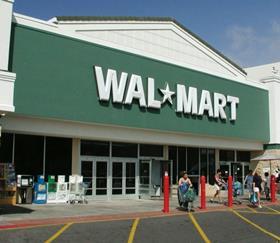 US multinational retailer Walmart has registered a new company in India, according to a report by the Economic Times, as the company prepares to enter the country's multi-brand retail market with a new local partner.
The Indian Ministry of Corporate Affairs has the retail giant's new company listed as Walmart India Private, registered on 15 January this year.
Walmart had previously partnered with Bharti Enterprises for six years under the heading Bharti Walmart, with the companies ending their affiliation in October last year.
After parting ways with Bharti Enterprises, Walmart subsequently stated it was examining India's Foreign Direct Investment (FDI) policy regarding multi-brand retail in preparation for entering the potentially lucrative sector.
The company is currently looking for a new partner in India.
In December last year, Walmart received approval from the Competition Commission of India (CCI) to purchase Bharti Enterprises' share of their joint Indian venture for wholesale stores business, which comprised just under 50 per cent.
This development was extremely welcome news for the US retailer, which has been the subject of a probe by the Indian government ordered in December 2012.
While that probe could not find evidence of lobbying and bribery by Walmart, another probe initiated by US authorities is still underway, with the results keenly awaited by the Indian government.