New Zealand-based technology provider develops objective approach to managing plant production cycle
WayBeyond has launched a new tool to help growers maintain optimal plant growth without any guesswork.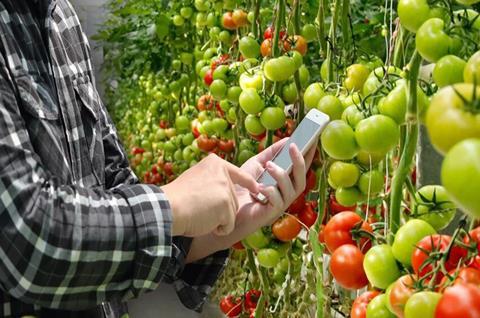 The Plant Balance Indicator is the latest agronomy insights feature on WayBeyond's FarmRoad platform.
Initially being rolled out with tomato crops, the solution leverages proprietary statistical models to provide a real-time graphical view of the production cycle, based on crop registration data, environmental sensor data, and plant biology information.
Additionally, a plant balance chart displays historic plant balance status over time.
"When growers are able to understand the current state of their plants, they are empowered to make decisions based on that data to positively impact harvest and ultimately their profit margin," explained Tharindu Weeraratne, WayBeyond director of crop science and agronomy.
One example, according to Weeraratne, is when plant growth is required to slow down due to low market pricing.
"Average daily temperature, humidity or EC in the root zone can be manipulated to slow the plant's development long enough for prices to recover," Weeraratne said.
"Conversely, should fruiting or ripening need accelerating to meet contractual agreements, labour availability or to take advantage of better market pricing, those parameters and others can be adjusted to achieve that.
"Both courses of action require growers to have a clear grasp of the current state of the plant to avoid over-stressing it."
WayBeyond chief technology officer Sean Tindale said creating successful agricultural products wasn't just about the technology.
"Successful horticultural technology is built from a comprehensive knowledge base for data modelling, alongside additional information provided by the growers," Tindal explained.
"We are incredibly fortunate to have six years of data collected from tomato producers and experienced partner growers around the world, that give validity to our solutions.
"As we continue to explore the use of artificial intelligence and build even more sophisticated models, tools like the Plant Balance Indictor will be just one of many options growers will have to optimise their production."
The WayBeyond team is exhibiting at Fruit Logistica in Berlin this week (8-10 February).