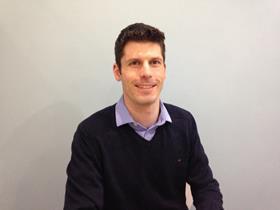 Mark Carnaghan has been named managing director and regional business line leader at Eurofins Food and Water Testing UK and Ireland.
Carnaghan has joined Eurofinsfrom 2 Sisters Food Group and will be responsible for implementing business strategy to further grow Eurofins' presence in the food and water testing market across the UK and Ireland. He said his immediate focus would be on ensuring appropriate plans were in place to underpin the current strategic objectives.
"I'm delighted to be joining the business,' Carnaghan added.'Our success is built around our customers and our people. In this we will continue to strive for the best quality and service in the markets that we serve, while developing our people and leaders in order to drive our ambitious growth plans as we move further into 2021."
Carnaghan has spent more than 14 years as a senior executive in the food industry, having held roles with Greencore and Mars Pet Food. Prior to that he was an officer in the British Army. He replaces outgoing MD Phil Coles, and the role will report in to Ulrich Kuehle, business line director for Eurofins Food & Feed Testing Northern Europe.
Eurofins employs more than 500 people and has recently invested £1.5 million on a two-storey extension to its laboratory and head office in Wolverhampton, and £7m overall in new laboratories and laboratory extensions. The company is part of Eurofins Scientific, an international life sciences company which provides a range of analytical testing services to clients across multiple industries worldwide.