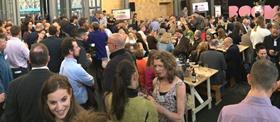 Aldi, Waitrose, and Ocado all landed prizes at last night (11 May)'s BOOM (Best of Organic Market) Awards.
Held at Borough Market Hall in London and organised by the Soil Association, Aldi's organic onions - supplied by G's Fresh and Moulton Bulb Company - won the fresh produce category prize.
The awards recognise 'amazing organic products, retailers, and restaurants and bloggers who promote organic food and living,' and are judged by an independent panel including chefs, restauranteurs, food writers and specialists, celebrity foodies and consumer judges. Among the sponsors of the awards was Fyffes.
Other noteworthy winners included Ocado (Online Retailer), Waitrose (Supermarket), and Manchester-based Unicorn Grocery (Indie Retailer).
Anna Jones, former chef and food stylist for Jamie Oliver, is this year's BOOM Ambassador. Speaking about the awards, she said: "I believe that food and eating should be joyful, and good organic produce is at the centre of this joy.
'There has been a real shift towards people wanting to know the origins of what they're eating - from where it was grown to who planted the seeds -and organic produce has these values at its core. I am excited to celebrate the individuals and businesses that are giving us some brilliant choices about what we buy and eat."
The 2016 BOOM Awards received almost 500 entries across all categories.
According to the Soil Association 2016 Organic Market Report, the UK organic market is in its third year of steady growth, and is set to break the £2 billion threshold very shortly.