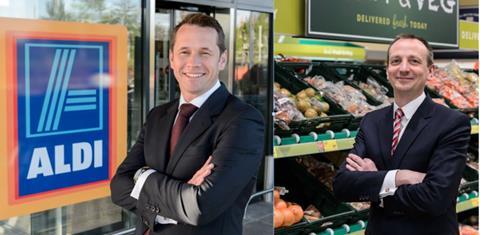 Aldi UK has named longstanding employees Giles Hurley and Dan Ronald as joint group managing directors.
Both will start their new positions in September and report to CEO Matthew Barnes.
Hurley, who is current joint MD of corporate buying, has held regional managing director positions in both England and Ireland and has previously worked as group buying director, and trading director. He joined the group as area manager in 2000 after studying history at Trinity College, Dublin.
Ronald, currently regional managing director for the South West, has also worked across the group as store operations director and regional managing director in other areas.
He studied history and French at Southampton University before joining Aldi as an area manager in 1998.