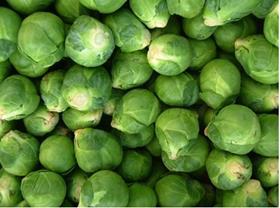 Aldi has slashed the price on Christmas vegetables "as an early Christmas present to the nation".
The discount retailer cut the price of its Christmas Super Six fruit and veg offer from 19p to 15p per item.
This week's Super Six includes:
Potatoes (2kg)
Carrots (1kg)
Parsnips (500g)
Brussel Sprouts (500g)
Red Cabbage (Each)
Swede (Each)
Aldi remains the second-fastest growing bricks and mortar supermarket in the UK, having climbed the market share rankings at a rapid rate, alongside fellow German discounter Lidl.
Aldi's year-on-year growth of 6.2 per cent is worth £129m in additional sales and takes its market share to eight per cent, according to Kantar data.
The discounter increased sales of its cheapest 'Everyday Essentials' range by 29 per cent during the past 12 weeks but also served customers with a bit more money to spend – selling 15 per cent more of its premium 'Specially Selected' brand than this time last year.