Taylor becomes account manager following Alec Roberts' retirement
Tozer Seeds has appointed Andrew Taylor to replace the retiring Alec Roberts as account manager.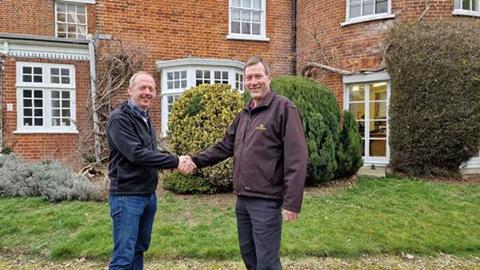 Taylor has worked for many years in the plant-raising and seed-processing sector, most recently selling commercial vegetable seed.
He joins Tozer's team of account managers in the UK and will specialise in celery and leaf (spinach, rocket and chard) seed sales.
Roberts is retiring after 18 years with the business. "He was a customer before he joined Tozer in 2005 and brought his skill and understanding of growing crops from both sides of the fence," said managing director Steven Winterbottom. "His cheery outlook and no-nonsense approach have been appreciated by both his colleagues and customers.
"Alec has been a joy to work with over the years. He has made a significant contribution to the reputation and knowledge base within Tozer. We wish him well in his own projects and look forward to hearing about tales from his smallholding. He will be much missed.''