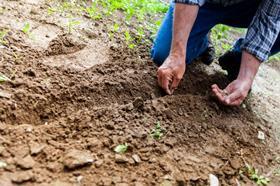 The Animal and Plant Health Agency (APHA) has launched a new apprenticeship scheme as a non-degree entry route to becoming a professional plant health and seeds inspector (PHSI).
PHSIs play a key role in maintaining and promoting a high plant health status in England and Wales, and their worked is described by Defra as 'physical, diverse and interesting'.
Work includes checking imports for the protection of indigenous plants and ecosystem; ensuring exports comply with current legislation which may include examination and certification of plants and planting material; organising emergency measures to control outbreaks of specified quarantine and non-indigenous pests and diseases; and carrying out crop surveys and soil sampling to prevent the spread of notifiable plant pests and diseases.
Ian Hewett, APHA service delivery and EU exit director, said: 'I am pleased to support apprenticeship opportunities in this vital work area. As well as making an important contribution to maintaining biosecurity standards and trade flows following the UK's departure from the EU, apprentices are a vital part of our strategy to grow our future leaders and diversity within APHA".
The scheme is offering 30 apprenticeships in 22 locations across England and Wales. It represents a two-year level 4 apprenticeship, which is the equivalent of a first-year undergraduate degree. Apprentices will work alongside experienced staff, gain job-specific skills, earn a wage and get holiday pay. Throughout the programme, 20 per cent of contracted hours will be allocated to focus on apprenticeship training. Following successful completion of the apprenticeship, there will be the potential for extension or permanency.