Several fruit lines are included in latest round of discounting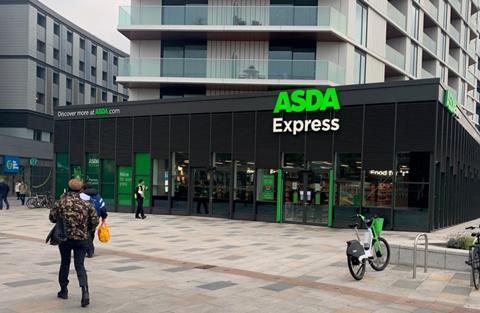 A number of fresh produce items are among 232 branded and own-label products to have their prices cut at Asda.
The supermarket is investing £9m to lower prices by an average of 14 per cent in a move it said is aimed at supporting families impacted by the cost-of-living crisis.
Among the cuts are a kilo of loose Braeburn apples, 20p off at £1.80; a kilo of loose pears, 70p off at £1.80; and a 350g pack of strawberries, down 35p at £2.15.
The latest round of price cuts follows a £35m investment to reduce the price of over 600 products during July and August, bringing the total Asda has spent on lowering prices to £44m since the start of the summer period.
Asda's Income Tracker indicates that more than 60 per cent of households saw their disposable incomes fall in August compared to a year earlier, despite a slowdown in the headline CPI inflation rate.
Kris Comerford, Asda's chief commercial officer, said: "While the recent fall in inflation is welcome news, the average UK household is almost £80 per month worse off compared to two years ago, according to our latest Income Tracker data.
"This is the third price drop campaign we have launched in the last four months to support our customers, and our investment is focused on lowering the prices of popular products that make up the core weekly shop. We're also continuing to work closely with our suppliers and whenever there are further opportunities to pass on commodity price savings to customers we will do so."
The price reductions took effect from Wednesday 11 October.