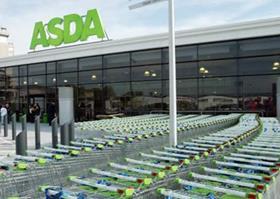 Asda are said to be threatening tens of thousands of workers with the sack if they don't sign new contracts which the GMB Union described as "punishing".
The so-called 'flexible' Contract 6 will see workers no longer paid for any breaks and forced to work bank holidays in return for £9 per hour pay rates.
The contract had previously been voluntary for staff – but members now say they are being told they will lose their jobs if they don't sign up.
"Our hard-working members are telling us they are being forced into signing these new contracts for fear of not being able to pay the bills or put food on the table for their kids," said Gary Carter, national officer of the GMB Union, which covers Asda employees. "It's sapping away morale and heaping misery on our members."
In a recent consultative ballot, 93 per cent of respondents told GMB they did not agree with the contract changes being forced on them.
'Instead of strong-arm tactics, Asda needs to show some respect and listen to the workers whose hard work make the company's profits," Carter continued.
"The Asda workforce deserve a better deal and the company should get round the table with us and agree changes that would help both our members and the business thrive.
"Asda is a multi-billion pound company – it doesn't need to bully staff out of their hard-won terms and conditions."
The retailer responded by saying: "This new contract will see Asda invest in a pay increase for over 100,000 retail colleagues, as well as enabling us to deliver better service to our customers in an intensely competitive marketplace.
"We are continuing to talk to our colleagues about this change and to understand what it might mean for their individual circumstances."
The Asda spokesperson added that the retailer has agreed a transitional payment for 18 months for any staff members who would be financially worse off.