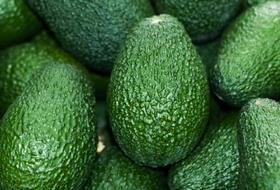 There are signs that avocado prices might be set to fall back, following record highs earlier this year.
High demand for the popular fruit was hampered by Californian drought, growers' strikes in Mexico and subsequent reduced US supplies earlier in the year, causing prices to soar. Average prices rose from $0.98 per Hass avocado in April 2016 to $1.26 in April 2017, according to figures from Bloomberg.
However, category managers the Produce Alliance stated that avocado output from Mexico is now "stable", and there are signs already that prices are receding. Mexican wholesale prices have dropped more than six per cent from their peak in July this year of 640 pesos (£27.23) for a 10kg box of Hass avocados, to 600 pesos (£25.53).
Though United States Department of Agriculture figures show that current prices are still 40 per cent more than they were last year, 2018 is set to produce superior crops since avocado trees are alternate-bearing. The avocados set to be harvested next year are already hanging on the trees and are in much better shape thanks to rains this winter, according to grower Rick Shade, who farms 600 acres near Carpinteria, California.
The effects of these fluctuations have been felt profoundly in the US, which relies on Mexican shipments of avocados for 82 per cent of its intake, according to Bloomberg. Higher prices and even avocado shortages in supermarkets and restaurants were reportedly met with outrage from contemporary avocado-loving societies. Chipotle Mexican Grill Inc reported the erosion of earnings by these higher prices, though chief financial officer John Hartung recently stated that this how now eased with higher-than-expected supplies from Mexico last month.
Though the UK tends to import its avocados from Spain, Israel and South Africa, it is by no means exempt from the price turbulence of Mexican imports. Roland Fumasi, senior produce analyst for Rabobank in California, told the Guardian: "Even though most avocados you see in UK stores are coming from other regions, those regions have to fill the gaps in the US. So they have competition for that fruit. The supply slowdown in Mexico affects consumers everywhere."
Blossoming demand in China and ever-increasing popularity across the US and Europe will continue to put global prices under pressure, Bloomberg said. The recent decreases, though, move the industry closer to a period of stabilising prices in the near future, said Robert Bonghi of Produce Alliance: "Growers are trying to put more trees in the ground to keep up" but "you're not going to see 10 avocados for a dollar."