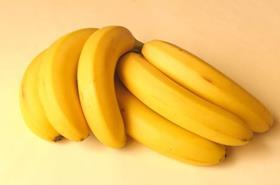 Such is the decline in the specialised reefer shipping business as we head towards 2020 that the UK now has just two ports capable of handling breakbulk shipments, with only four regular specialised reefer services – all of them for bananas – calling at terminals in Portsmouth and Dover.
Three of these use Seatrade vessels: the Geest/Caribanex service from Colombia and the Caribbean; the Rayo from Ecuador and Peru; and the Zodiac from Colombia and Central America. The fourth is Africa Express Line's string from West Africa.
But there is some good news for this mode of transport: both Dover and Portsmouth have invested heavily to upgrade their facilities, guaranteeing shippers and customers dedicated and direct services, as well as an alternative to the container lines.
Until this year, breakbulk banana shipping into the UK had been a shrinking, zero-sum game. However, the introduction of Seatrade's Zodiac service – with a profile not vastly dissimilar to Cool Carriers' Coolman service, which was dismantled at the end of 2017 – has breathed life into the sector. And despite the introduction of the International Maritime Organization's low-sulphur regulations this coming January, which will make the specialised mode less competitive on cost than the container carriers, there is no reason yet to suggest anything other than the maintenance of the status quo for the banana services next year.
In the battle for market share, Portsmouth's recapturing of the Geest service from Dover makes it the UK's largest banana port. However, given that a schedule conflict was one of the reasons why Geest switched to Dover two years ago, its return to Portsmouth may not be universally welcome. If so, this may create an opportunity for Dover to regain some of the throughput it has lost.
The AEL service, for example, is contracted with Portsmouth's deep-water cargo terminal Portico until the end of 2020, by which time it may have containerised. With AEL's headquarters just up the road from Dover, and the latter's new Refrigerated Cargo Terminal apparently 'going big' on containers, it would be logical should AEL wish to consider a change – albeit not for another 12 months.
On the other hand, a newly-configured Zodiac string with a Gdansk port call may be more attractive to Seatrade, if there is either a cost or timing advantage. A Zodiac service into Dover would gain perhaps half a day: firstly, by not having to deviate up the Solent en route to Vlissingen and the Baltic; and secondly by using the two new 125-tonne Gottwald cranes recently installed at Dover for speedy discharge.
As well as facing competition from each other, Dover and Portsmouth have to factor in a growing volume of containerised fruit entering the country via DP World London Gateway. Just last month, Compagnie Fruitière UK announced plans to build a new ripening centre for bananas at the hub, which already has two on-site, multi-temperature logistics service providers in Halo (part of the SH Pratt Group) and CMA CGM operations. These both offer value-adding services that Dover and Portsmouth do not, like product quality control, packing, sorting, labelling, palletisation and bagging.
Although less relevant to the banana side of the business, such services are key to pineapples and melons, which are shipped side by side with bananas on the breakbulk strings. Gateway does handle containerised bananas on Hamburg Süd, Hapag-Lloyd and CMA CGM liner services, but the containers are trucked direct to ripening centres rather than stripped in the port and the contents moved into coldstores, as is the case in the two south-coast points of entry.
The black cloud of Brexit
But there is an even greater concern for all ports: if the British government and the European Union cannot find a last-minute, mutually beneficial solution to Brexit, it is more than likely that there will be a significant short-term modal shift away from road haulage of perishable produce into the UK from the EU towards reefer containers. If so, and unless the two sides have a Plan B to mitigate the effects of a disorderly no-deal, there will almost inevitably be a sudden and dramatic increase in road congestion at container ports either side of the Channel, with Dover on the UK side likely to be worst affected. Dover is currently the port through which the majority of fresh produce bound for EU member Ireland passes.
While a short-sea shipping solution from the continent into the UK, whether it be France, Benelux or Spain, would bypass some of that landside congestion, and potentially be more cost-effective and environmentally friendly, it would also put an enormous strain on the British container ports, which do not have the requisite number of reefer plugs to handle such an increase in throughput. Nor do they have the tractors to haul containers from box ports to distribution centres. In the event of no-deal, it won't just be reefer that moves from road to sea; if there is also a wholesale switch for dry cargo, congestion in and around the container ports could actually be worse than around the ro-ro terminals.