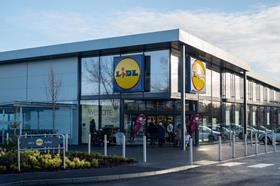 The UK grocery market has experienced its best-ever sales month as shoppers flock to stock up during the coronavirus outbreak.
New figures from Kantar show that sales in March rose 20.6 per cent year on year, representing the biggest month of grocery sales ever recorded. Between Monday 16 March and Thursday 19 March, some 88 per cent of households visited a grocer, making five trips on average. That adds up to 42 million extra shopping trips across four days.
Growth has been primarily driven by people making additional shopping trips and buying slightly more, rather than a widespread increase in very large trolleys, Kantar pointed out. The average household spent an extra £62.92 during the past four weeks, equivalent to adding five days worth of groceries. Shoppers in London, where the outbreak is reported to be a few weeks ahead of other regions, increased their spending the most, up by 26 per cent during the month.
Households with children over the age of 16 spent £508 in March on average, some £88.13 more than they did in March 2019, a trend that likely reflects students returning home from college and university.
Fraser McKevitt, head of retail and consumer insight at Kantar, said: "It has been an extraordinary month and social distancing measures have had a profound impact on all our daily lives, from the way we work and socialise, to how we shop and care for our loved ones. Retailers and their staff have been on the frontline as households prepare for an extended stay at home, with grocery sales amounting to £10.8 billion during the past four weeks alone – that's even higher than levels seen at Christmas, the busiest time of year under normal circumstances."
The closure of restaurants and cafés has further boosted the supermarket sector as consumers prepared and ate an extra 503 million meals at home.
Convenience stores appeared to benefit from people shopping more often and following guidance to stay closer to home. Collectively, smaller branches of the major retailers and independently owned outlets increased their share of spend to 13.3 per cent, growing sales by 30 per cent compared with the same four weeks a year ago.
McKevitt said he expects ongoing restrictions on movement and relatively full grocery cupboards to mean the high levels of shopping trips seen in March will drop off in the coming weeks. "Regular trips to smaller local stores are likely to continue, as people avoid travelling and queues at stores with one-in-one-out policies in place. Sales of long-life and non-perishable items will slow as households work their way through stocks and consumers will focus on replenishing their supply of fresh foods.
"While much-reported panic buying has been concentrated to a relatively low number of individuals so far, we anticipate that this too will subside as consumers gain confidence in the retailers' abilities to maintain grocery supplies and keep stock on the shelves."
Supermarkets all in growth
Perhaps unsurprisingly, all 10 of the largest retailers were in growth over the past 12 weeks –a phenomenon not seen since 2018. Lidl's sales were up 17.6 per cent during the 12 weeks to 24 March, as its market share increased by 0.5 points to 6.1 per cent, while Aldi reached a new record high market share of 8.2 per cent, growing sales by 11 per cent.
With growth of 7.4 per cent, Sainsbury's was the fastest growing of the traditional big four, followed by Tesco at 5.5 per cent, Asda at 4.9 per cent and Morrisons at 4.6 per cent. Iceland benefited from shoppers stocking up on frozen items, with sales up 11.7 per cent.
The Co-op's extensive number of convenience outlets helped to attract people looking to shop locally and its sales increased by 9.4 per cent, while Waitrose's sales grew at the fastest rate since November 2013, up by 7.5 per cent.