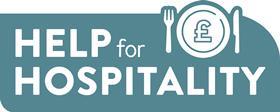 Foodservice wholesaler Brakes has launched a new campaign to help get hospitality customers back on their feet when they reopen.
The campaign, described by Brakes as the most extensive it has ever run, aims to put money back in the pockets of hard-pressed hospitality businesses who have had to weather the coronavirus storm. It comprises more than 3,500 price cuts, a 'cash back' style scheme that helps reward businesses, and bespoke promotions, backed by support for some of the UK's leading hospitality charities.
The foodservice giant said it has undertaken regular customer research throughout the pandemic, and its recent studies have shown that, as the nation exits lockdown, its customers wanted to save money and have reliable service and quality product available.
During the campaign, which is available to all independent businesses, customers will benefit from at least 10 per cent cashback on key categories including Fresh Produce, Chilled Meat & Poultry, Wine & Champagne and Catering Supplies & Equipment. Outlets can choose to save money on future purchases, get cash back in the form of vouchers that can be used in the business or to reward staff, or choose to lend their support to one of a list of charities that includes Hospitality Action, Springboard or Hospitality Health, as well as Meals & More, Brakes' charity which aims to eliminate child food hunger.
Outlining the plans in further detail, Brakes said the steps it is taking include:
- Expert support on areas including menus, to make the most of Brakes' food range; advice to drive footfall and make the most of every food occasion, including outdoor dining; and re-opening checklists.
- More than 3,500 price reductions, with many prices held for six months to provide stability and peace of mind for customers.
- Customers are no longer required to meet Minimum Order Value.
- Stringent hygiene and social distancing measures in place among Brakes staff, ensuring the wellbeing of employees and guests at customer sites. This includes contactless payments and contact-free deliveries.
Customers will be able to identify the products that will bring them the maximum benefit through a new microsite, brakescashback.co.uk.
Paul Nieduszynski, commercial director at Brakes, said: "Hospitality is a crucial component of the UK economy and a beloved part of life in Britain that has been dearly missed while closed during lockdown. With the market on the cusp of reopening, the coming weeks will be a critical moment, as outlets up and down the country prepare to welcome customers back, after one of the most difficult periods in our history.
"The team at Brakes felt strongly that we had to play our part, by providing help for the UK hospitality industry. That's why we've invested millions in this campaign, so we can offer help right where it's needed. Our aim is to put pounds back in the pockets of publicans, restaurateurs or any business that serves food."