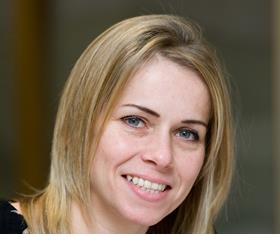 Potato supplierBranstonhasstrengthened its team by promoting itsaccount directorto the role ofsalesandmarketing director.
Lucia Washbrook,whohas over12years' experience in food manufacturing,startedat Branstonasnational account managerin 2014andhasworked her way upwith a series of promotions to a new position on the senior team.
Managing director James Truscott said: "We'rethrilled to be promotingLuciafor a third time, having seen her progress within the teamover the lastsixyears.
"Luciahas made an outstanding contribution to Branstonduring her time here and she has developedthe skills and knowledgethat perfectly suithernew role ofsales and marketing director."
Washbrook added:"I'm really pleased to be taking on a new role at Branston; it's a huge privilege. I've had the pleasure of working with the fantastic team over the past six years and I look forward to continuing to be a part of the company's growth and development plans."
Branston  is one of the UK's leading suppliers of potatoes, withsites in Somerset, Lincolnshire and Perth. There arecurrently a number ofvacanciesat  the company.