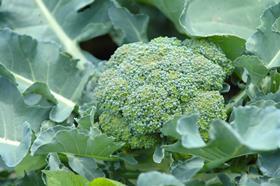 The health and wellness trend shows no sign of slowing down and the fresh produce market continues to benefit, with overall sales growing by another three per cent during the past year.
As food bloggers and lifestyle influencers fill social media feeds with plant-based meals and encourage their followers to up their intake, sales of brassicas, root crops, salads and soft fruit have been particularly strong, increasing by five, six, seven and six per cent respectively.
From kale smoothies to cauliflower rice, brassicas are particularly popular with health-conscious buyers and 63 per cent of shoppers chose them for their perceived health benefits compared with a benchmark of 44 per cent across the wider vegetable sector.
Sales of broccoli, pak choi and spinach were all driven by a desire to increase consumption of fruit and vegetables and the associated health benefits – in fact, they were chosen for that reason 64, 65 and 72 per cent of the time.
A massive 87 per cent of households bought into the brassica market during the past year, making 23 trips on average and buying four different products from within the category. But the performance of classics like broccoli (+10 per cent) spinach (+8 per cent) and pak choi (+5 per cent) shouldn't take away from the growth of much more niche sub-categories.
As we've already seen in other categories of fresh produce, eye-catching varieties are becoming increasingly popular as people share more and more of their lives online. Purple sprouting broccoli sales have risen 13 per cent and Tenderstem broccoli 22 per cent as consumers recreate dishes from restaurants and their social media feeds at home.
However, convenience remains king, and retailers that make it easy for customers to add an extra one of their 5 a Day to their plate or mix it up with an unusual variety will be rewarded – sales of mixed-pack brassicas rose by 18 per cent compared with the same period last year.