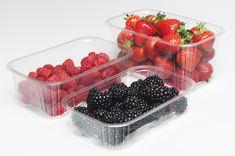 British-owned fruit punnet manufacturer Leeways has teamed up with consulting and supply firm Agrovista to make it easier for growers to source its packs.
Having created its lightest, strongest range, last season, Leeways worked closely with ProSeal and others to ensure easy fit and efficient processing on heat sealing machines.
Further automation has also been added to the in-line padding of bubble and absorbent pads to increase manufacturing speeds at its manufacturing site in Gloucester.
Leeways has also conducted successful trials on consumables and raw materials to ensure that they remain competitive and offer a quick turnaround with the upmost adaptability.