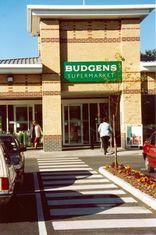 The other main sponsor is Business in the Community, with further support from government and educational bodies, restaurants and chefs.
Budgens marketing director Stephanie Rice said: "We are proud to be associated with British Food Fortnight and pleased that the organisers noticed what we are already doing to support British producers and approached us, seeing us as a good fit with the spirit of the event."
Budgens will support British Food Fortnight with in-store point of sale material highlighting some UK products, and with special offers on its fortnightly promotional leaflet, and with extra support in the Anglia region where the retailer has a large number of stores.
British Food Fortnight was launched in autumn 2002 and has gained vast public awareness. The key focus of this year's fortnight is to bring food and nutrition to the classroom with the aim of making young people more aware of the diverse range of food available in the UK, and the health benefits eating quality, fresh, seasonal produce.
British Food Fortnight's organiser Alexia Robinson said: "Budgens is an excellent example of how retailers can play a powerful role in making quality local food and drink easily accessible to the consumer. British Food Fortnight is all about encouraging retailers and producers to be proactive in educating the public - and in particular young people - about the diverse and delicious range of food in Britain. This is something that Budgens' stores champion within the communities they serve and are therefore a perfect partner for the national celebrations."