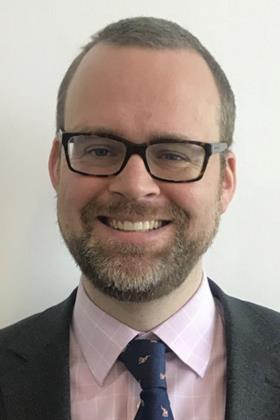 Covent Garden Market Authority (CGMA) has announced that Alasdair Thomas has been appointed as General Counsel with immediate effect.
Thomas has been on secondment in the role since February 2020 and will now resume full duties in the position, which has been newly created following a restructure at CGMA, the authority said.
General counsel is a new role at CGMA, which has not previously had an in-house legal function. As General Counsel, Thomas will be responsible for all legal and governance-related issues as well as HR, insurance and risk, and liaison with Defra as CGMA's sponsoring department.
In addition, the role takes on the statutory function of Secretary of the Authority, and Thomas will accordingly be sitting on the market's statutory committees.
Thomas joins CGMA from global business law firm DLA Piper, and has 13 years' practice as a real estate litigator. During that time he advised on a wide range of contentious issues, including landlord and tenant disputes, development related issues, service charge disputes, property-related insolvency, negligence and fraud, as well as public law challenges.
Speaking of his new role, Thomas said: "The next few years in the redevelopment of New Covent Garden Market are vitally important to the long term future of what is a real British institution and which, after hundreds of years, continues to play a vital role in supplying the south of England with fresh horticultural produce. I am excited to play my part in delivering this redevelopment so that it works for both the market's tenants and users alike, and in helping tackle the serious issues faced by all tenants and the CGMA in light of the current pandemic and Brexit."
The CGMA is transforming the site into a market for the future and redefining the role a wholesale hub in a capital's city centre.
Thomas' new role will be crucial to this long-term project, which is set to deliver brand new, modern market buildings and facilities in Nine Elms for the 175 businesses it currently houses, as well as creating a new Food Quarter for London, the CGMA said.
CGMA is the statutory corporation responsible for running New Covent Garden Market in Nine Elms, London. Set up by Acts of Parliament in 1961, CGMA is accountable to Defra and led by the Board, members of which are appointed by the Defra Secretary of State.
New Covent Garden Market is London's original – and the UK's largest – fresh produce market. It supplies 40 per cent of the fresh produce eaten outside the home in London and 75 per cent of London's florists.
Its 175 small and medium sized businesses employ over 2,500 people and they have a combined annual turnover of £626m.
The market, which moved to Nine Elms in 1974, dates all the way back to Medieval times when it first began on its original site where Covent Garden now stands in central London.