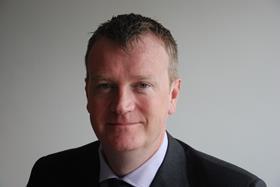 New Covent Garden Market Authority is reshuffling its management team in a bid to strengthen its relationships with traders and deliver its ongoing redevelopment of the market on time and in line with tenants' requirements.
CGMA chief executive Daniel Tomkinson is leaving the organisation, along with the finance and property directors Mark Ewing and Mark Weatherald.
In addition, David Frankish, who was appointed chairman of the board last year, will become interim executive chairman to oversee and ensure a smooth transition to the new management structure.
Jo Breare will step up from operations manager to become the market's new general manager, with a responsibility for managing relationships with current and future tenants, as well as the day-to-day running of the market. She will report to the executive chairman.
Rebecca Barrett is becoming head of strategy, partnerships and communications to develop partnerships and bring added expertise that benefits traders.
Meanwhile, Tony O'Reilly will continue as project director, overseeing the redevelopment of New Covent Garden Market, while two newfinance and legal roleswill be created.
The redevelopment of the market has been the source of a major dispute between the traders and market authorities, and in August 2019, the New Covent Garden Tenants Association started legal action against the CGMA over a breach of contract, relating to the suitability of the new market design.
Having experienced one of the most disruptive periods in its 350-year history, CGMA believes the restructuring of its management team will help it become a leaner, more agile organisation.
Frankish said: "We have a rich heritage as UK's leading fruit, vegetable and flower wholesale market. We want to maintain this, but it is important that we look to the future and ensure we are in a position to support our tenants and run a successful New Covent Garden Market.
"Our ambition is to bring together expertise that is mutually beneficial to our tenants and CGMA. We strongly believe that our redeveloped market and new team structure will make New Covent Garden Market an even better place for the UK fresh produce and floristry industries to do business."