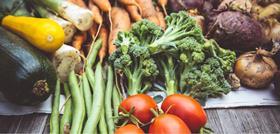 Corporate food delivery platform City Pantry has partnered with Mindful Chef to deliver healthy recipe boxes to employees' homes.
The partnership, which is part of City Pantry's new 'Pantry Packages' at-home service, allows employees and employers to order a selection of simple, nutritionally balanced and tasty recipes from Mindful Chef every week. Each box will contain all the pre-portioned quality ingredients and recipe instructions to cook three recipes for two people. Customers can choose between meat and fish or vegan options.
City Pantry said that since lockdown, enquiries from customers looking for recipe boxes via its website increased by 175 per cent, following the trend that more than a fifth of Brits are now cooking every meal from scratch, compared to just one in eight before lockdown.
Mindful Chef is the latest partner to be added to City Pantry's 'Pantry Packages' home-delivery service. Pantry Packages allows businesses to deliver meals, gifts and perks directly to employees' homes.
Ben Carter, managing director of City Pantry, said: "With much of the country continuing to work from home, the nation has rekindled its love of scratch cooking, and it's here to stay, even as lockdown begins to ease. We're delighted to be partnering with Mindful Chef, helping us meet the surge in demand we're seeing for recipe boxes and as a way for employers to keep connected with their employees working from home."
Giles Humphries, co-founder of Mindful Chef, added: "We're really pleased to be teaming up with City Pantry to help businesses make healthy eating easy for their employees. As a B Corp certified business, we prioritise our own employee wellbeing, so it is great to know we can have a positive impact on our wider community through this partnership."