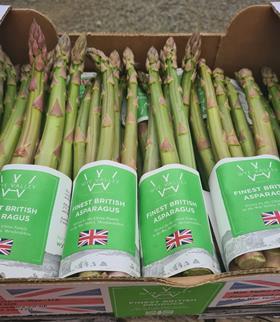 Wye Valley asparagus producer Cobrey Farms has auctioned off its first British asparagus of the season for charity.
The reknowned grower raised £1,200 for St Michael's Hospice in Hereford by selling bundles of the seasonal favourite toJohn Lewis Fine Foods in Ross-on-Wye; Mudwalls, Wellocks and Ferryfast Produce in Evesham; Gilgrove and Smith & Brock in London; and Total Produce and French Garden in Bristol.
The grower said regular supplies of its asparagus will be available by the middle of March.