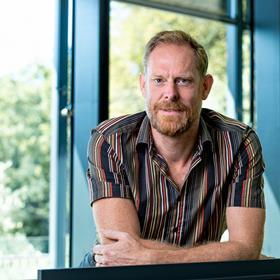 A new centre, designed to fast-track technologies to sustainably improve farmers' yields worldwide, has opened in Cambridge.
The Crop Science Centre is an alliance between the University of Cambridge's Department of Plant Sciences and the crop research organisation NIAB.
It will serve as a global hub for crop science research and a base for collaborations with research partners around the world, to ensure global agricultural impact from the groundbreaking science happening in Cambridge. It includes a brand new state-of-the-art research facility at NIAB's Lawrence Weaver Road campus in the north west of Cambridge.
The centre will focus on improving the sustainability and equity of global food production. It will use an understanding of how plants work at the most fundamental level to drive transformative change in how food is grown. Research will be aimed at reducing agricultural reliance on chemical inputs such as inorganic fertilisers, while maximising crop productivity, especially for the world's poorest farmers.
Professor Giles Oldroyd, Russell R. Geiger professor of crop science at the University of Cambridge and inaugural director of the Crop Science Centre, said: "This year we have seen how fragile our global systems are. The Covid-19 crisis is exposing another 120 million people to starvation worldwide, while crop yields here in the UK are suffering from changes in our climate."
Oldroyd, who leads an international programme to replace inorganic fertilisers, added: "We need lasting solutions for stable and secure food production, but also need to improve sustainability in agriculture. We are excited to be opening this new centre, which can drive the transformative change we so desperately need."
Dr Tina Barsby, chief executive of NIAB, added: "Through transformative crop science technologies, research at the new centre aims to ensure even the world's poorest farmers can grow enough food. This work is at the top of the international agenda."
Private donations from the late Russell R. Geiger and Robert and Susan Cawthorn helped to establish the centre, alongside donations from the National Institute of Agricultural Botany Trust and the Cambridge University Potato Growers Research Association (CUPGRA). Professor Oldroyd's research programme is funded by the Bill and Melinda Gates Foundation and the UK Foreign, Commonwealth & Development Office.
Enjoyed this free article from Fresh Produce Journal and its team of editors? Don't miss out on even more in-depth analysis, plus all the latest news from the fresh produce business. Subscribe now to theFresh Produce Journal.