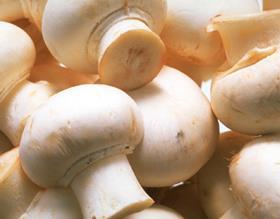 Monaghan Mushrooms' UK business has posted a turnover exceeding £100 million, and has recovered from a pre-tax loss in the previous financial year to post a healthy pre-tax profit.
The company attributed these financial climbs to "improved customer service".
For the year ending 31 December 2013, the most recent set of accounts available for company, which have just been filed at Companies House, the firm recorded a turnover of £100.8m, up from £80.2m.
Pre-tax profit, meanwhile, was up to £1m from a £715,000 loss.
Speaking in the report accompanying the accounts, Monaghan Mushrooms director John Stanley said: "The company continued to benefit from its relationship with its sister company in Ireland, Monaghan Mushrooms Ireland, which facilitated an improved customer service as a result of a deep and geographically diverse supply base."
Meanwhile, the Monaghan Mushrooms parent company has been making headlines recently.
The dispute between shareholders in Europe's largest mushroom business is set to continue at least until next April, according to new documents published by Donegal Investment Group (DIG). The dispute centres around a breakdown in relations between DIG, which previously held 35 per cent of Elst, and the group's largest shareholder Danbywiske, owned by Monaghan Mushrooms founder Ronald Wilson and his family.
DIG, which owns a number of other companies in the seed potato, dairy, shipping and convenience sectors, confirmed it had begun to reduce its shareholding. In financial accounts published for the first half of the year, it revealed it had reduced its stake to 30 per cent for a gain of €800,000.
Monaghan Mushrooms is a major supplier to several supermarket chains in Europe and North America, including Aldi, Asda-Walmart, Lidl, Loblaws, Marks & Spencer, Metro (Canada), Rewe, Sainsbury's, SuperValu, Tesco and Waitrose, as well as major British foodservice specialist Pauleys – part of Brakes Group