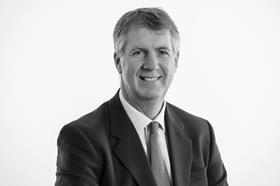 Farming industry leader Richard Macdonald has been appointed as a non-executive chair at executive recruitment agency Eden Search & Select.
Currently deputy chair of the Environment Agency, Macdonald has more than 40 years' experience in food and farming and a track record of working for some of the biggest names in the industry. Director general of the NFU from 1996 to 2009, Macdonald is a fellow of the Royal Agricultural Society. He was awarded a CBE in 2002 for services to agriculture and has held numerous non-executive director roles at organisations such as Moy Park, Dairy Crest, NIAB and Farm Africa.
David Macaulay, managing director of Eden Search & Select, said: "As we continue to deliver the best specialist executive search consultancy to the rapidly growing global agritech and food supply chain industries, we are excited about the impact Richard's appointment will have on our own development.
'Over the last decade, Eden Search & Select has gone from strength to strength. We've worked hard to nurture exclusive, long-term, strategic partnerships with big-name brands that trust us to handle their executive search requirements and find the people they need to achieve their long-term commercial objectives. Securing Richard as our non-executive chair is also a real statement about our future. His appointment demonstrates the calibre of our work and underscores our commitment to building a team that truly understands the global industries we serve and the challenges they face day to day."
Macdonald added: "I am delighted to be joining Eden. I have seen first hand what a great specialist service the business offers to organisations across food, farming and agritech - and I know they can do even more. The team is incredibly well respected and huge opportunities lay ahead. I look forward to being part of Eden's onward journey as it embarks on its second decade in business."