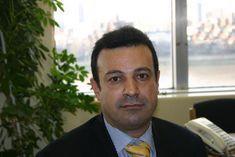 The Egytian citrus sector has a good story to tell. Production has increased dramatically over the last decade, and Egypt now lays claim to approximately 143,000 hectares of groves, producing 2.5 million tonnes of quality produce.
The majority of citrus production is based in the fertile Delta Valley and on newly reclaimed desert lands, with the average size grove being 42ha. Navel oranges are the predominant variety, with some Valencia and Baladi harvested from October to February, and available in the UK from January to June.
Egypt also produces small quantities of mandarins for export to neighbouring countries, and lemons and limes are used mainly for domestic consumption, while grapefruit serves the domestic tourist industry.
These smaller citrus sectors are likely to remain focused on the Egyptian domestic market unless export demand dramatically increases.
Citrus exports have remained stable for several years at around 20 per cent of production. While fresh orange exports into neighbouring Saudi Arabia account for 131,000t of total Egyptian exports, the UK imports on average 24,000t a year and is considered to be an important market with substantial growth potential.
With all the changes and improvements in the sector in the last few years, Egypt has become a preferred source for a number of UK buyers.
Fesa's industry import sales manager, Colin Blake, sources industrial fruit from Egypt and over the last three years has imported on average 3,500 pallets. "Approximately 85 per cent of the Egyptian citrus I work with is Class II navel oranges for the processing industry in the UK. Occasionally some of the fruit is better quality and we supply the wholesale markets but this would be five per cent of the volume, and 95 per cent goes to the factories. Quality tends to be middle of the road and not always suitable for the supermarkets.
"However there is good organic growth in the Egyptian citrus sector with investment in the production and many growers and exporters have focused on what the UK and European markets want," he says. "Their facilities and infrastructure are now on a par with Spain and Morocco, and the fruit quality in the last five years has caught up with the major Mediterranean suppliers. Furthermore, prices received for the fruit are very much driven by volumes and Egypt is definitely becoming a citrus hot spot for the UK. Increasingly Egypt is now a global player and it can achieve good returns."
Citrus manager at Richard Hochfeld, Bobby Welch, agrees that quality has improved in the Egyptian citrus offer and the produce has come into line with other major growers. He says: "Since we started working with Egyptian citrus it has moved on in leaps and bounds. Each year we are doubling our volumes for Navels. We have seen a difference in the last three to four years with each year improving. The fruit is available at a good time of year and fills the seasonal gap. The line is in direct competition with mid to late-season citrus from Morocco and Spain."
Welch says that along with better quality and packaging (fruit is now packed in open trays and pallets are secure), improvements in fruit size and shelf life have also helped the UK market to recognise that Egypt is a source to watch. "At the moment the fruit is sold in the UK through the traditional non-supermarket channels, but it won't be long until we get a call from retailers for it," predicts Welch. "The local sector has invested money, the shipping is good, quality is good and the oranges can rub shoulders with other Mediterranean fruit and find themselves a place on supermarket shelves."
EGCT is an Egyptian packhouse based 25 kilometres from Alexandria, headed by chairman Mohamed El-Dessoky, which has made some changes to satisfy the demands from its clients. He says: "EGCT has exported oranges since 1985, initially to the Gulf region and later on to Russia in 1988. Forty per cent of our sendings are navel and 60 per cent Valencia oranges. We have only been present in the UK for three years but we are trying to develop better relationships and are looking for importers in the UK and Europe." Currently EGCT's oranges are distributed ad-hoc to London's wholesale markets on a small scale, and the group's UK marketing manager, Lamy Beshal, is actively promoting the citrus to other markets, such as Birmingham and Liverpool, as well as to importers.
The company has been working in the category for 25 years, and citrus has now become its main line. Its two-year old EurepGAP-certified packhouse usually handles 20,000-22,000t of navel and Valencia oranges a season and new machinery sorts and washes 150t of oranges a day, which are now packed into open trays in response to client demand. On top of its orange exports, EGCT also sends lemons (200t) and grapefruit (200t), to several countries - Malta, Eastern Europe, Gulf countries, Italy, the Netherlands and the UK.
EGCT relies on its network of 40 growers who have greatly improved their pest management programmes says El-Dessoky. The chairman has established supply agreements with the producers to ensure daily deliveries of quality citrus to the packhouse. However there are limitations in exporting to the EU, he says: "The 55,000t export quota to the EU is restrictive and last season our citrus exports imposed a heavy duty because the quota for Egyptian oranges had been reached."
Orange production in a good year can measure 1.75mt and exports can hit 500,000t. The trade relationship between Egypt and the EU has been well established for many years. In June 2004, trade relations were updated to the more favourable EU-Egyptian Partnership Agreement, which provides exporters with tariff-free supply arrangements. "The updated agreement will encourage Egyptian producers to export to the EU market," says Raouf Abdel-Rehman from the Commercial Office for Egypt, in London. "Between January and July, Egyptian orange exports under the quota limit will be duty free.
"If the quota is reached, exporters can still send oranges and receive a duty exemption of 60 per cent," he says. "However in 2004, citrus exports to the UK alone were 28,000t and the total EU quota is 55,000t for 25 member states. Egypt has the potential to export 300,000t - undoubtedly this quota will be exceeded," says Abdel-Rehman.
With so much export potential and plentiful volumes, it is no surprise that UK importers are optimistic about Egypt. Welch says: "This category is the ugly duckling that has become the swan. The people controlling the sector in Egypt recognise how the UK wants its fruit, volumes and packaging, and they have got it right. They have responded well to our demands. We want to double our volumes year on year if the sector maintains these improvements."