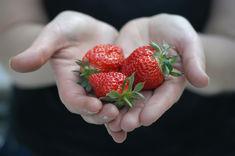 Egypt's berry and citrus sectors have taken giant steps forward in the last few years and, with growers determined to produce the right varieties, to the right standards and at the right time, the north African country is becoming an increasingly important source for the UK.
Exporters are no longer content to be seen as an alternative to Spain, Israel and Morocco, and have their sights set on becoming a high-quality source in their own right.
Progress has been seen perhaps most clearly in the soft-fruit category, where Egypt is coming into its own as a key source. UK demand for berries is riding high and importers are looking to secure top-notch supply all year round. Egypt is growing in popularity as a source, says Adrian Olins, procurement executive at BerryWorld, and this looks set to continue.
The Egyptian berry season started earlier than ever in November this year, even though temperatures reaching 30°C-31°C at the start of the season temporarily held back supply. The first significant arrivals hit the UK market mid-month.
"Volumes are good for this point in the season, but the quality was mixed to start with, where the warmth had an effect on quality," says Olins.
"Production has had a boost this season, with growers putting in more plantings and some of the more well-established producers extending plantings over more hectares," he adds. "There will be higher volumes available.
"This makes a change from this time last year, when a two-week void in the market opened up after the Netherlands finished early, English production had wound down, and Egypt and Israel were not as early as this year. The market will be more stable this season."
Hatem Ezzawy, operations manager at Egyptian exporter Pico, says the outlook for the season is promising. "The plants are looking healthy, and the fruit is high quality - we are happy, and we have our fingers crossed for a good season," he says.
Pico grows soft fruit on 200 acres and plans to export 2,500 tonnes of strawberries this season, with 50 per cent earmarked for the UK.
"There has always been high demand before Christmas and we have always been short of the market, with high prices even on a bad year," says Ezzawy. "Historically, January prices have been decent, but we are hoping for an improvement this year because we are January croppers really, and a major part of the crop comes on stream in the New Year."
The volumes available from Egypt are increasing each year as new plantings are put in the ground but, according to Ezzawy, this will not affect the UK market. "The acreages in Egypt are increasing and so are volumes, but the UK market is not very sensitive to this as retailers are very specific about quality standards and certifications," he says. "Production will be 10-15 per cent up on last year, but volumes for the export market will be the same as they were last year, and prices will not be affected."
Egyptian growers avoid planting varieties that are not suitable for the UK market, with Tamar, Susana, Sweet Charlie, Festival and Winter Dawn popular across UK supermarkets. "We have strong feedback for each variety, which is why we continue to grow them," says Ezzawy. "Marks & Spencer will only take Tamar and, very rarely, Susana, but the other UK retailers will take more of a range, though each has their favourites."
The right varieties and improved growing methods have been key to increasing exports to the UK, Ezzawy says. "Egypt is becoming more consistent in terms of volumes and the quality has become much better than it was in was in the past, so we are now consistent in quality and supply," he explains. "The growers that the UK deals with operate to high standards, and are accredited by the British Retail Consortium, Tesco Nature's Choice and GlobalGAP, and pesticide regulations are adhered to religiously.
"The large and professional farms mean that UK retailers are comfortable about sourcing from Egypt, and each supermarket can get the volumes they need from a small number of farmers, which makes us easier to deal with."
Ezzawy is confident that the main competitiors to Egyptian supply are not able to beat this offer. "Israel has an erratic supply pattern and, though the quality is good - no question - and the growers are very technically competent, the structure of the industry with a lot of small growers means that it is more fragmented, and can be more difficult to deal with," he says.
A number of UK soft-fruit players have made trips to Egypt this season to monitor production and meet growers. Olins visited the Delta region, the main growing area for strawberry production, and was impressed by what he saw. "The growers are very professional and are keen to break into the market," he says. "They are highly skilled and make the most of their good growing conditions, the logistics are improving, and communication is good - they are relatively easy to work with.
"Egypt has what UK importers look for - one grower has lots of hectares, and they are growing the right varieties, at the right time and in the right quantities," he adds. "Israel is finding it hard to compete with Egypt because the latter's cost of labour is much cheaper. Historically, Israel was the preferred source over Egypt, but Egypt is becoming more and more popular, as growers improve on their varieties and produce better quality."
FPJ caught up with Julien Roberts, soft-fruit buyer at Sainsbury's, on a visit to Egypt this week. "The growing conditions are good and the crop is high quality, with early Winter Dawn and Tamar both shaping up well - I am hopeful for a good Egyptian season, which will make a nice change after weather issues seen in other sources this year," he says.
"Egypt is becoming more and more important to us as a source, because land for building on is becoming more of an issue in Israel and some plantings have been torn up as a result," he explains. "We are moving quite strongly into Egypt, first as a back-up to Israel and then as a high-quality source through the Christmas period. This has happened gradually in the last three or four years.
"We do our best to visit every year at the start of the season," he adds.
Sainsbury's will import 100-150t of strawberries a week from Egypt, from now until February. The retailer is growing an exclusive variety in Egypt, named Red Merlin, and production is in its second year. The premium variety is building in volume and will hit the shelves in two weeks.
Soft fruit is not the only category to show promise in recent years and, in similar ways, the Egyptian citrus sector has developed substantially in that time. Egypt stands as an attractive source for UK citrus importers because of competitive labour and shipping costs, alongside heavy investment in production and packing protocols, recognising high product demands of the UK as an export destination, says Bobby Welch, citrus manager at importer Richard Hochfeld Ltd.
UK importers recognise the high quality of finished product from Egypt and the subsequent higher values that can be achieved, he adds. "This is matched by the ambition of Egyptian exporters as they aim to bring their products up to the level of the highest expectations of all sectors of the UK fruit fraternity, including the major supermarkets."
The Egyptian citrus season starts in the run-up to Christmas, when Navel and Baladi oranges, for the fresh and juicing market respectively, will come on stream, followed by Valencia in February. Orange production accounts for half the total fruit production in Egypt, with Navel the predominant variety.
Production is forecast to drop by 10-15 per cent overall this season, following high temperatures in the flowering period.
Egyptian exporters have made progress in meeting the requirements set out by UK supermarkets, Welch says. "Our suppliers have made high-level investments in new production protocols, recognising the UK's need for full certification and accreditation," he says. "We must anticipate further advances by Egyptian exporters across the board."
Fierce competition from Spain, Israel and Morocco has historically kept Egyptian citrus exports in check, but the country is now better positioned than ever to boost its exports to the UK. Sendings to non-traditional markets, including Croatia, Russia and Norway, are also on the up.
Mohammed Hosni, deputy general manager at Aratco, the Egyptian subsidiary of Sharbatly Fruit, says the Egyptian citrus sector has taken major steps forward in the last few years. "The citrus sector has developed, and knows more and more about what the UK market requires in terms of quality standards, and importers are switching to Egyptian fruit," he says. "Supermarkets are asking for more programmes from Egypt and this is a big step forward - previously, you could only find Egyptian citrus on UK wholesale markets, but this is not the case anymore."
Aratco exported 46,000-48,000t of citrus last season and expects to send out around 56,000t this year, bucking the slowdown and continuing to grow exports by around 15 per cent each year.
Europe is the third-largest export market for Aratco, with the continent taking 12,000-15,000t and the UK importing 6,000t of Navel, Baladi and Valencia last season. The Middle East and Russia make up the top two destinations. "We are finding new markets, and we have found that existing markets are asking for higher volumes," says Hosni.
The Egyptian citrus sector is making moves towards improving its offer of oranges and growing the production and exports of soft citrus, with research and development in the pipeline. "We are planting early and late orange varieties to see how they cope with the growing conditions in Egypt, and we want to see how we can develop the soft citrus market because, at the moment, we do not have a presence in this market," says Hosni.
With prospects looking good for both the citrus and soft-fruit seasons, and research and improvement underway in both categories, Egyptian exports can expect to cement their relationship with the UK this year.