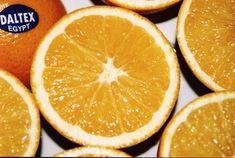 Producers have been busy with Egyptian citrus and berries this month and are keeping their fingers crossed they'll continue to enjoy optimum weather conditions for their crops.
The country has enjoyed a rapid increase in citrus production over the last decade and supporters note that there has been a greater emphasis on quality, as well as quantity. Many feel that the time is right for further exposure to the UK market.
According to latest figures, Egyptian citrus shipments have tripled since 2000. During the 2004/05 season, production totalled 2.7 million tonnes and of this amount, 605,000t were exported. Oranges account for the vast majority of export volumes, totalling 575,000t.
The fertile Delta Valley is home to most of Egypt's citrus output and Navel is the main orange variety grown, although Valencia and Baladi are also produced.
Egypt is now an important supplier to Europe, both to the west and eastern markets. It may even be able to grab a bigger slice of the UK pie this season as its competitors battle against frosts.
Spain - one of Egypt's largest competitors - is being affected by the recent cold snap, and a UK importer told the FPJ that one of its Spanish citrus producers had lost 60 per cent of fruit on the trees.
Daltex is one of many Egyptian producers looking to increase its presence, according to Hana Fresh, the UK marketing arm of Daltex. Shipments to the UK will begin this month and Mayada Eid, operations manager of Hanafresh, notes that volumes generally peak around February and March. "We ship as long as there is demand, and normally that's mid-December till mid-April, she notes.
While it's still too early to comment on export figures for the 2005/06 season, Eid notes that weather conditions to date have been working in Egypt's favour.
Last season, Daltex exported around 4,500t of oranges and is hoping to surpass that figure in 2005/06. "We had a relatively small season in terms of supplying UK supermarkets," Eid says. "However, we learned about their demands, technical requirements and quality requirements. In addition we acquired more quality certificates that will enable us to serve them better."
"The UK market is undeniably a very important market with all its supermarkets and market requirements and we have formed our sister company here in the UK to serve our clients."
A number of challenges face the citrus industry which include but are not solely limited to competitors, including the issue of significant technical requirements Eid notes. However, observers believe that Egypt has improved its operations considerably and producers are striving to make further gains in the world citrus arena.
"As growers, we always have to update our techniques and equipment to match the ever increasing competition," she notes. "We are using agriculture experts from different countries in both hemispheres, to enhance our orchards operations so that we can meet our clients demands."
Daltex has invested in its operations and has recently renovated its packhouse. The firm has updated its packing operations, introducing new packing lines and pre-packing facilities.
"We are continuously developing our varieties and systems and apply HACCP and BRC requirements to comply with UK standards," Eid says.
While Egypt is not a major supplier of organic fresh produce, growers are diversifying their production. Daltex has introduced organic vegetables to its portfolio and is examining the opportunities for organic fruit production.
Richard Hochfeld has imported Egyptian oranges for a number of years and is due to receive its first load of new season fruit in mid-December.
"We're expecting the market to be receptive this season and we'll be responding to customer demand for Egyptian oranges," says Bobby Welch, citrus manager.
Welch is complimentary about the country's citrus: "Quality is increasingly good and packing and presentation are in line with what the north European markets are demanding."
"We've had a very successful past couple of seasons as product is making more of an impact on the UK. Eating quality is very good, as are production methods and selection at packhouse level. We're receiving more interest for programmed sales from our UK customers and Egypt is a reliable producer."
When questioned about future prospects, Welch believes that oranges will continue to lead the way, although there may also be opportunities for other lines.
"In time, I think growers will turn their attention to other citrus items," he notes. "The growers we're working with have already made in-roads into easy peelers."
Fesa's Colin Blake believes that the sector may face transportation challenges this season. "There could be disrupted arrivals of Egyptian citrus due to a lack of container ships," he says. "The withdrawal of a ventilated vessel service late last month means that greater citrus volumes are being pushed onto containers and there may be more than they can handle."
"There's a lot of uncertainty regarding ongoing freight costs as we go into the season. It's going to be difficult to confirm programmes."
Other than transportation difficulties, Blake believes it will be business as usual. "Egypt started packing in week 47 and while the colouration of fruit is slowing down due to the warmer nights, we anticipate a normal season," he says.
Egypt may be better known for its citrus rather than berries but the country is an important strawberry supplier to the UK during the cold winter months.
Redbridge is increasing its berry acreage significantly in Egypt and attributes growth to the large interest in Redeva's (the breeding arm of Redbridge) varieties.
"The main varieties this year will be the Redeva variety Susana, Tamar, Festival and a number of small trial varieties," says Ian Waller, sales director for Redbridge Worldfresh.
"All the early samples are showing excellent flavour and, weather permitting, we look set for a very good season. We have taken a number of measures and initiatives to significantly increase our Egyptian availability for the coming season against a growing demand from our customer base."
Waller believes that the yields of fruit grown that's of a quality to meet UK supermarket requirements is an issue. To tackle this, the Summer Fruit Company will lend a helping hand this season.
"We are providing a full advisory service from planting to final delivery to the UK for growers, putting experts on the ground to assist in all areas," Waller says. "Our ultimate aims are increasing yield and producing the lowest cost, most efficient route to market."
It's a good time for berries as they continue to dazzle and consumer demand shows few signs of abating.
"The constant message of the health benefits and the raising of awareness regarding all berries will certainly help in increasing sales of Egyptian strawberries," Waller predicts.
BerryWorld began handling strawberries in week 48. "Volumes have increased quickly as the weather in Egypt is warmer than normal," said the company's Dave Ashton in early December. "The average temperature is around 24-25°C and there has been no rain which has helped the quality."
Ashton notes that the crop is slightly ahead of normal and this should ensure good volumes during the Christmas week. Generally, volumes peak in mid-December and the next flush of fruit may also come on-line earlier compared to last season.
"Egypt is a good supplier, it sends consistent volumes," Ashton says, adding that the country generally dominates the UK berry market in late November-December. It squares up to competition from Morocco, which comes on line in January. Egypt comes under further pressure in February, when Spain begins harvesting its crop.
BerryWorld has imported Egyptian strawberries since 1999 and currently works with two growers. It is considering taking on another producer this season, Ashton tells FPJ.