Funding is available for projects that could benefit a range of areas
Support from a global foundation could be making its way to UK charities and good causes aiming to boost health and nutrition, promote inclusion, or protect the environment.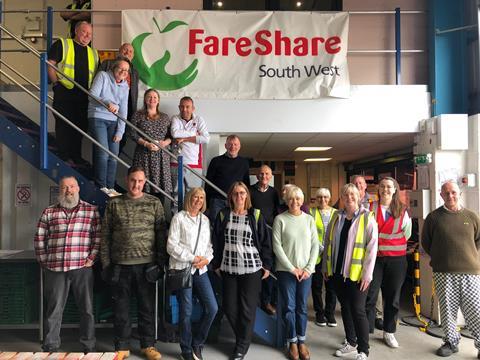 Applications have opened for proposal submissions to the Eurofins Foundation, which if successful could see the foundation contribute up to 25 per cent of the annual cost of a project.
The Eurofins Foundation, which was set up in 2019, will consider all projects that align with their values and satisfy at least two of their objectives, which include improving global nutrition; protecting the environment; promoting diversity, equality and inclusion at all levels of society; and positively affecting STEM education, social entrepreneurship, and local community support.
Mark Carnaghan, managing director of Eurofins Food & Water Testing UK, said: "We're incredibly proud to be once again calling for entries as part of the Eurofins Foundation, and excited to be receiving submissions from so many worthwhile UK charities and organisations, which we know are out there in abundance.
"An intrinsic part of our organisation, the Eurofins Foundation, encompasses our CSR agenda in giving back to our wider community on both a local and global scale. The support can - and has - provided a boost to some very valuable projects throughout the UK and overseas, helping initiatives to reach new audiences, secure additional funding, and ultimately make progress within their line of work.
"In the last four years, we've been delighted to witness positive achievements as a direct result of our backing, including FareShare South West which helps to minimise food waste and support those in need, and the Blue Marine Foundation to assist with their mission to protect 30 per cent of the world's ocean by 2030.
"The Eurofins Foundation has also provided bursary funding for undergraduate students at Oxford University and Imperial College London.
"The programme is about so much more than direct financial contribution though. Following the completion of three years of support through the foundation, we're continuing to work closely with the Social Mobility Foundation outside of the original monetary initiative, assisting in a variety of ways such as mentoring, work placements, career insights, and even HR support."