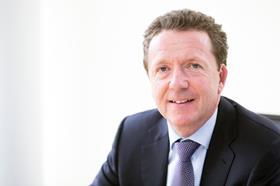 Fresh and prepared fruit provider Orchard House has appointed Gavin Darby as chairman.
Darby is a well-known figure in the food and beverage industry and is currently chairman of London's largest food distribution charity, The Felix Project, and is a former president of the Food & Drink Federation.
He previously led a turnaround of industry heavyweight Premier Foods, where he was chief executive for six years until 2019, and his CV also includes 15 years at Coca-Cola and 10 years at Vodafone in senior positions, working across Europe, Africa, India, and China.
Darby joins Orchard House following its acquisition by the UK-based private equity fund Elaghmore in January. He will work with Elaghmore and the Orchard House Management team to grow the business, primarily through product development, unlocking manufacturing efficiencies, and adding to its portfolio of customers, the company said.
Orchard House and its brands supply retailers, on-the-go food outlets, foodservice providers and manufacturers throughout the UK, with a client list including Marks & Spencer, Morrisons, Pret A Manger, Sainsbury's and Tesco.
"Orchard House boasts an impressive list of clients and products and, with Elaghmore's support, is poised for a new chapter of growth,' Darby said. 'As we look beyond Covid-19 and Brexit, I see exciting opportunities for the business, particularly in developing and expanding Orchard House's on-the-go fruit and beverage range. We will continuously strive to offer our customers the best service and quality with investment in people, technology, and processes. I look forward to working closely with Elaghmore and the Orchard House team."
Andy Ducker, co-founder at Elaghmore Partners, added: "We see the appointment of Gavin as a significant step in our growth plans for Orchard House. He has a wealth of industry knowledge and experience that makes him the ideal person to lead the business forward and extend Orchard House's position as a market leader."