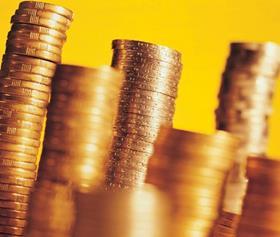 More than 96 per cent of farmers in England signed up to the 2017 Basic Payment Scheme have now received their full payments, the Rural Payments Agency has announced.
The RPA is working to make the remaining four per cent of payments, which it said require more complex processing and therefore take longer to complete.
This follows the news that thousands of farmers were still unsure when they would receive their 2017 BPS payments, prompting the NFU to call for better communications and efficiency from the RPA.
This month (April) the government was forced to pay bridging payments of 75 per cent to 3,200 farmers with outstanding applications following a promise from farming minister George Eustice in January.
RPA chief executive Paul Caldwell conceded that there was "still more to do", with the RPA yet to pay the final few farmers.
"We have made solid progress in delivering payments to farmers this year, with more than 96 per cent now paid, and I am pleased so many of this final four per cent have now received their bridging payments," he said.
"As always, there is more to do, and the RPA will continue working to make the final remaining payments. But now is also the time to get online to make sure your application for 2018 is in before the deadline closes in May."
The government added that so far this year over 18,000 BPS applications have been submitted since the application window opened in March.