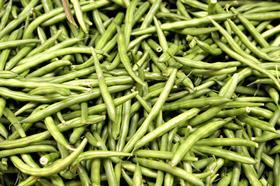 Produce and flower supplier James Finlays has sold its horticulture arm to private equity firm Sun European Partners for an undisclosed sum in order to focus solely on its drinks business.
Under the umbrella subsidiary Finlays Horticulture Investments, the individual businesses included in the sale include Finlay Flowers UK, Finlays Fresh Produce UK, Horticulture Kenya, Finlays Horticulture Tanzania, Omniflora, Finlay Flowers BV, FV SeleQt, Dudutech and Finlays Horticulture South Africa.
The company will retain its Kenyan flower farm business Finlay Flowers, located on its tea estates in Kenya, which will continue to supply Omniflora and Finlay Flowers UK exclusively.
"Finlays Horticulture has a strong customer base, an experienced management team and is performing well. So the decision to sell has not been taken lightly," said Finlays managing director, Guy Chambers.
"However, this is a strategic decision. Finlays has a unique and integrated global footprint in the beverage industry. We own and operate tea estates, extraction facilities for tea, coffee and plant extracts, packing facilities and R&D labs across four continents."
Chambers said it has become increasingly important to focus on beverages as a core business area, rather than trying to succeed globally at both beverages and horticulture in one company.
"We have been working closely with Sun on this transaction and we are happy that they will be in a position to support the growth of the horticulture business going forward under new ownership," he added.
The transaction is expected to be complete by the end of 2015, subject to closing conditions and customary regulatory approvals.
Chief executive of Finlays Horticulture, Martin Hudson, said: "Our team is capable and committed to delivering value, quality, availability, sustainability, innovation and insight to retail customers in the UK, Europe and South Africa. This will continue under the new ownership of Sun."
Paul Daccus, managing director at Sun European Partners, said Finlays Horticulture is performing "extremely well" and has a strong reputation. "Together with the management team, we will look to continue that success and focus on opportunities that will support further international growth, while continuing to invest in production," Daccus said.