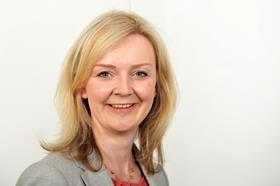 British food and drink exports rose substantially last year as the government continues to encourage more trade with long-haul destinations.
New HMRC figures show the UK exported nearly £24 billion worth of food and drink in 2019, up 4.9 per cent on the previous year and up by over 18 per cent since 2016.
The US was the UK's second-biggest export market for food and drink last year, worth £2.4bn and up by eight per cent in 2019. Demand from Japan also saw a notable jump, with UK food and drink exports rising 14.1 per cent to £311.5m.
The government is aiming to negotiate a raft of new free-trade agreements (FTAs) this year, including a much-talked about deal with the US, where arguments have focused on equality of food standards.
Secretary of state for international trade, Liz Truss, said: "These latest figures show the ever-increasing demand across the globe for high-quality British food and drink. Our food and drink industry will play a crucial role as we look to deepen trade and investment relationships with like-minded partners, such as the US and Japan.
"Our new free-trade agreements seek to secure benefits for every region and nation of the UK, for small businesses and entrepreneurs and for every industry."