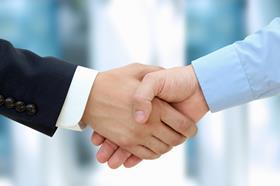 Deal activity in the food and beverage sector rose to its highest level since 2017 in the first quarter of this year, new research from Grant Thornton UK shows.
Grant Thornton's latest Food and Beverage Insights report recorded 63 transactions in the first quarter of 2021, representing a 15 per cent increase on the previous quarter and more than a 40 per cent rise compared to the same period last year.
Total disclosed deal value for Q1 2021 was £1.3 billion across 30 disclosed deals. This marks a 326 per cent increase on the same quarter in 2020, when disclosed deal value was at an almost record low, though it marks a drop of 87 per cent compared to the previous quarter, which included the £6.8bn sale of Asda to TDR Capital and EG Group.
The larger deals in Q1 2021 include February's £496.5m merger of US-based Dole and Ireland's Total Produce to create the world's largest fresh produce company, and Intermediate Capital's acquisition of Alvinesa Natural Ingredients for £321.7m.
With other sectors still relatively constricted in the first quarter of the year, the research reports a record level of private equity (PE) activity in the food and beverage sector to date, with 34 deals involving PE interest – a 42 per cent increase compared to the previous quarter.
The start of the year also saw an uptick in interest from overseas investors in UK and Irish entities, accounting for 18 per cent of deals in the quarter, up slightly from 15 per cent in Q4 2020. Meanwhile, UK and Irish companies buying overseas accounted for 18 per cent of deals. 
The trends that dominated 2020 showed no sign of slowing in the first quarter of 2021, according to Grant Thornton. Premium alcohol, healthy eating, pet food, and snacks continued to be hot areas for activity. Alcoholic drinks accounted for 21 per cent of Q1 deals, while deli and plant-based businesses accounted for 10 per cent of activity, showing that interest in healthy eating and meat alternatives is not waning. 
'Readiness for deal execution'
Trefor Griffith, head of food and beverage at Grant Thornton UK, said: "Our latest research shows that deal activity is starting to rebuild in the food and beverage sector. The start of the year saw the highest level of deal activity for four years and recorded the highest level of PE activity we have seen to date. With other consumer subsectors, such as hospitality and travel, temporarily out of play, food and beverage remained a haven in which to channel funds already allocated to the consumer sector. 
"Business owners cashing out ahead of an anticipated rise in Capital Gains Tax also likely added to an uptick in activity. While the increase did not actually emerge in the Chancellor's March Budget, it is widely expected at some point in the future and will continue to be an important consideration for business owners.
"If 2020 was dominated by reacting to unprecedented events, 2021 will be characterised by a readiness for deal execution while there is still uncertainty around 'post-coronavirus' consumer behaviour. This is particularly true for suppliers to the hospitality industry, with questions remaining as to whether the recent scenes of packed pub gardens are a novelty or a sign of things to come and how, and if, diners will eventually return to packed restaurants.
"With so much still unclear, both buyers and sellers must prepare themselves to move quickly and ensure they are clear on their strategy, continuing to invest in those areas where they see strong future growth. The question over the next few months isn't whether there will be increased M&A activity, it is who will be ready to benefit as we envisage interest from overseas buyers to increase and private equity interest to continue at the high levels seen in recent months."