Increased promotions and lower prices are behind biggest fall in four months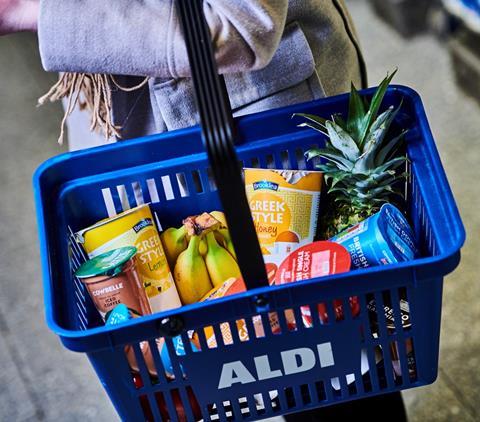 Grocery price inflation has seen its steepest decline since inflation peaked in March this year.
Food prices fell 1.6 percentage points to 14.9 per cent in the four weeks to 9 July 2023, according to Kantar figures. Take-home grocery sales over the same period grew by 10.4 per cent compared with 12 months ago.
"Grocery price inflation has now been falling for four months in a row," said Fraser McKevitt, head of retail and consumer insight at Kantar. "That will be good news for many households although, of course, the rate is still incredibly high. The change comes as spending on promotions has gone up for the first time in two years, now accounting for just over a quarter of the total market at 25.2 per cent.
"One of the biggest shifts we've seen in this area is retailers ramping up loyalty card deals like Tesco's Clubcard Prices and Sainsbury's Nectar Prices. This could signal a change in focus by the grocers who had been concentrating their efforts on everyday low pricing, particularly by offering more value own-label lines.
"The boost to promotional spending has contributed to bringing inflation down but this isn't all that's driving the change. Prices were rising quickly last summer so this latest slowdown is partially down to current figures being compared with those higher rates one year ago."
Consumers proving flexible to limit basket hikes
At the current level of inflation, households would have spent £683 more on their annual grocery bill to buy the same items as they did a year previously, but consumers have adapted their habits to limit this increase.
"It's clear that shoppers have dramatically changed their behaviour to combat inflation, whether by trading down to cheaper products or visiting different grocers," said McKevitt. "The average annual increase to household spending over the past 12 months has actually been £330 – well below the hypothetical £683.
"It also seems the trend towards bigger shops has stuck. We're visiting the supermarkets less often than we did before the pandemic and buying more when we're there. Compared to last year, trips to the store have only gone up by 1 per cent. At that rate of change it would take until 2028 for us to get back to 2019 levels.
"While some people may be shopping less often to manage spending, this is also linked to more people working from home. That has led to fewer opportunities to pop into the shop on the way to or from work."
Wimbedon strawberry boost
Consumers have been getting into the Wimbledon spirit as the new tennis champions were crowned over the weekend. Spending on strawberries and fresh cream shot up by 16 and 13 per cent compared to last year. Kantar noted that the average price for a pack of strawberries is only up by just one penny versus last summer.
Battle for market share
Competition for market share among Britain's three largest retailers remains intense. Sainsbury's sales growth edged ahead this month, marking the first time since January this year it has led Asda and Tesco. It grew by 10.7 per cent, maintaining its share of the market for the third consecutive month and is now at 14.9 per cent.
That was just ahead of Asda and Tesco, which increased sales by 10.5 and 10.2 per cent, giving them market shares of 13.6 and 27 per cent respectively.
Aldi was again the fastest-growing grocer, with sales up by 24 per cent. It now holds 10.2 per cent of the market, up from 9.1 per cent a year ago. Lidl also increased its market share, up by 0.7 percentage points to 7.7 per cent, with sales increasing by 22.3 per cent.