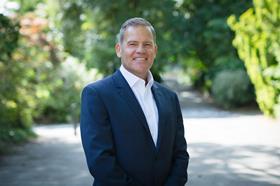 Former Morrisons director Martyn Fletcher was unveiled as the new group chief executive of major UK fresh produce supplier Fresca Group, succeding Ian Craig who spent six years at the helm.
Fletcher, who will take over from Craig on 3rd August, described the appointment as a "unique opportunity", and comes from a background in food and retail.
He designed and led major change projects at Morrisons as group manufacturing director, before becoming group retail director, where he was responsible for the people, management, efficiency and strategic improvement of over 500 retail stores.
Fletcher joined Boparan Holdings as group chief operations officer, latterly holding interim chief executive responsibility with full control of one of the UK food industry's largest organisations, the 2 Sisters Food Group.
Fresca stated the appointment provided clarity for employees, shareholders, investment partners, growers and customers about its succession plan.
Welcoming Fletcher to the company, group chairman Chris Mack said: "The Board of Fresca Group has adopted an ambitious strategy for growth. New perspectives are vital to bring this strategy to life and to ensure that each company in the business is fit for the future, able to identify and welcome opportunity.
"It's a very tough task to follow Ian Craig in this group chief executive role, and I want to thank Ian for his invaluable contribution to our story. I know that in Martyn we have the highest calibre of professional."
Speaking of his new appointment, Fletcher said: "This is a unique opportunity to join such a diverse and agile group of companies. We have a strong team at Fresca with a clear and compelling vision for the future. I'm looking forward to leading the business through the challenges ahead."
After six years as CEO, and fifteen years as director, Ian Craig will remain on the board of Fresca Group "assuming a new executive role to develop key strategic projects", according to Fresca.