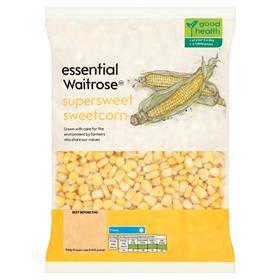 Greenyard Frozen UK has recalled a number of frozen vegetable lines over fears of contamination with listeria monocytogenes.
The Belgian-owned company took the voluntary step of recalling over 40 lines of a range of frozen vegetables which have been on sale in stores including Tesco, Sainsbury's, Iceland, Lidl, Aldi and Waitrose.
The Food Standards Agency said the products might be contaminated with listeria monocytogenes, which can cause flu-like symptoms such as high temperature, muscle ache, chills, sickness and diarrhoea. Over-65s, preganant women and babies are particularly vulnerable to the effects of the organism.
In addition to the recall, retailers are displaying point-of-sale notices explaining what to do if customers have purchased the products.
Earlier this week the FSA, Food Standards Scotland, Public Health England and Health Protection Scotland put out a notice following a listeria scare in central Europe reminding consumers that most frozen vegetables, including sweetcorn, need to be cooked before eating. That includes when they are added to salads, smoothies or dips.
That advice came after the European Food Safety Authority stated that frozen corn and possibly other frozen vegetables originating in Hungary had been identified as the likely source of 47 listeria cases, including nine deaths, recorded in Austria, Denmark, Finland, Sweden and the UK since 2015.
Greenyard said this week that it had already recalled a range of frozen vegetables from its Hungary-based plant, produced between 13 August 2016 and 20 June 2018.
It said the measure was taken 'in the framework of potential listeria contamination of frozen products produced in its Hungary-based facility in Baja.' It related to a specific type of listeria, which might incur health risks if frozen vegetables are not properly cooked before consumption.
Products involved in the alert include frozen corn, peas, beans, spinach and sorrel.
Recall measures
Greenyard, whose statement was issued prior to the UK FSA notice, said it had taken a number of measures to ensure products were safe, including notifying relevant food agencies and working with authorities and customers.
It has also temporarily ceased production at its Baja facility, reviewed production lines and looked into alternative sourcing arrangements.
'The recall initiative of these products does not imply that they are actually contaminated, and Greenyard is committed to taking a maximum of precautionary measures as food safety is Greenyard's number-one priority and wants its commitment to food safety to be clear towards its customers and end consumers,' the company said.
It added that it was not yet in a position to estimate the financial impact of the recall.