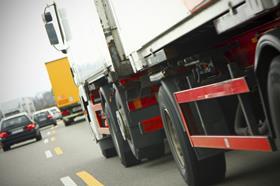 The Freight Transport Association has launched a free web portal to help keep the logistics sector up and running during the coronavirus pandemic.
The portal, which can be found atwww.fta.co.uk/coronavirus, provides visitors with an overview of essential information and advice for the industry, the support provided by FTA, and the business group's asks of government at this critical time.
"Logistics as a sector is resilient and adaptable," said Elizabeth de Jong, FTA's policy director, "but with the challenges ahead, it is vital that we keep our members as informed as possible so they can plan effectively and keep the UK's supply chain secure.
"FTA is committed to ensuring the industry is in the best possible shape to tackle any problems encountered in the coming weeks, and we hope that this portal provides all the information operators need to keep Britain trading."
In addition to links to important government and industry advice, the portal will include the latest information from FTA's Coronavirus Logistics Impact Survey, which will provide an ongoing snapshot of confidence across the sector and highlight particular industry concerns.
FTA's asks of government can also be viewed, as well as details of support services which the organisation can provide to businesses, including those tackling compliance issues or the provision of a rapid strategic supply chain review.
"With so much uncertainty affecting trading conditions, the main focus for FTA in the coming weeks will be protecting the supply chain," said de Jong. "We know that the UK has one of the strongest supply chains in the world, and our focus is ensuring that its resilience can be maintained.
"The coming weeks will pose the biggest challenge our industry has faced for many years, but FTA will be doing whatever it can to support one of the nation's most important industries."