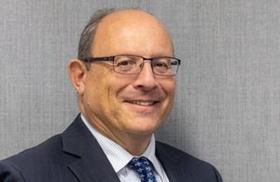 The Groceries Code Adjudicator has received a record number of survey responses, with preliminary results suggesting ever-improving relations between suppliers and supermarkets.
Adjudicator Mark White reported that some 2,598 responses to the latest supplier survey had been received, a figure 60 per cent higher than a year ago.
White said: 'I am currently analysing the detailed data but I can reveal that the survey shows continuing improvement in the relationship between retailers and suppliers. The number of suppliers reporting they had experienced Code-related issues at any stage in the past year fell to a record low - down to 29 per cent compared to 36 per cent in 2020.
'This is particularly encouraging given the challenges of the past year and the large rise in responses. It demonstrates how far the sector has come since 2014 when eight out of ten suppliers reported experiencing issues in the first GCA survey.'
Forensic focus
White said there had also been progress against the thorny issue of forensic auditing, which 45 per cent of suppliers back in 2014 had identified as a problem they'd experieinced. The issue was that some retailers were proactively exercising their legal right to make claims against suppliers going back six years by claiming for historic invoicing errors or submissions.
Suppliers were being asked for significant sums of money, with the burden of proof falling on them to show any discrepancies were not valid claims, White explained. This was a major challenge for suppliers operating in a fast-moving sector where the documentary audit trail was often difficult to piece together after such a long period.
To help resolve the issue the GCA encouraged retailers to sign up to a voluntary commitment under which they agreed to limiting the auditing of their suppliers' trading accounts in search of missed claims to no more than the current and previous two financial years as long as suppliers agreed to do the same.
'Currently 12 of the 13 retailers that I regulate are signatories to the commitment and now Sainsbury's has said it will adhere to the commitment from 6 March next year,' White reported. 'This voluntary commitment has played an important role in building more constructive relationships in the groceries sector and I am delighted that Sainsbury's has seen the value of signing up to it.
'Since the voluntary commitment was introduced in 2014 the numbers of suppliers reporting experiencing forensic auditing has fallen dramatically, although some concerns remain about how audits are conducted and finalised. I raised these concerns, including the settlement of counterclaims, during my recent progress meetings with CCOs and confirmed I will continue to monitor this issue.'
Elsewhere the new confidential reporting platform 'Tell the GCA' is now up and running and available for suppliers wanting to report a potential code breach at www.telltheCGA.co.uk.The platform allows suppliers to provide information anonymously and there is a facility to continue to correspond with White via a secure post box that protects their identity.